Iowa's Bruce Anderson Elected Chairman of the Automotive Trade Association Executives
THE ATAE REPRESENT MORE THAN 100 STATE AND METRO NEW CAR AND COMMERCIAL TRUCK DEALER ASSOCIATIONS IN THE U.S. AND CANADA.

SAN FRANCISCO (Jan. 24, 2019) – Bruce Anderson, president of the Iowa Automobile Dealers Association, was elected chairman of the Automotive Trade Association Executives (ATAE).

"I am honored to serve as ATAE chairman and excited to work with Charlie Gilchrist, chairman-elect of the National Automobile Dealers Association, and his team at NADA in taking on the challenges and opportunities facing automotive retailers," said Anderson. "The members of the ATAE are an invaluable resource to automobile dealers in their respective states and metro areas. They are on the front line of protecting and enhancing transportation accessibility, safety and affordability for the motoring public." 

The election was held at the ATAE winter meeting in San Francisco on Jan. 24 in conjunction with the NADA and American Truck Dealers (ATD) shows.

Following a 20-year career in the private practice of law, Anderson joined the IADA staff as general counsel in 2006, holding that position until becoming president in 2011. 

A native of Boone, Iowa, Anderson earned his undergraduate and law degrees at Drake University in Des Moines, Iowa.

The ATAE, which represent more than 100 state and metro new car and commercial truck dealer associations in the U.S. and Canada, work together on legislative and regulatory challenges facing dealerships and support their respective members with educational and training programs, auto shows, conferences and other business services.

Follow all things NADA Show on social media using the hashtag #NADASHOW on Facebook, Twitter, Instagram and LinkedIn.
Media Contacts
Image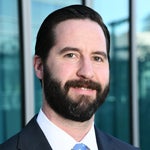 Jared Allen
Vice President, Communications
Image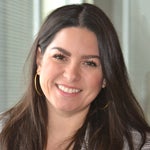 Juliet Guerra
Director, Media Relations