Insurance Company Voluntarily Discloses Flood Damage Info
FLOODED VEHICLES POSE SAFETY AND CONSUMER RISK UNLESS INSURERS SHARE INFO

Auto Dealers See Insurers' Help in Keeping Flood-Damaged Cars off the Streets

Washington, D.C., November 17, 2006 - In a major new development, PEMCO, a Seattle-based insurance company, announced this week that it will voluntarily disclose vehicle flood damage information to the public.

The recent flooding in the Pacific Northwest and the Eastern US has refocused public attention on the problem of flooded and totaled vehicles being resold to unsuspecting buyers. The National Automobile Dealers Association (NADA) has been pressing the U.S. Congress since the Gulf Hurricanes of 2005 for new federal legislation that would require insurance companies to disclose total loss information to the public so that problem vehicles are red-flagged forever.

"We salute the PEMCO insurance company for taking this strong step for safety and consumer protection, and hope other insurance companies take notice. Flooded cars can be a roadway menace and a consumer nightmare.  Whether a car is flood damaged in Washington or totaled in Oregon, total-loss disclosure would give consumers and automobile dealers essential information about these problem vehicles," said David W. Regan, the National Automobile Dealers Association's (NADA) Vice President for Legislative Affairs.

The NADA-supported House bill (H.R. 6093) would rely on existing technology to permanently "red flag" totaled vehicles.  The legislation would require insurance companies to make commercially available:  the Vehicle Identification Number (VIN) of a totaled vehicle, the reason for the total loss (flood, collision, stolen, etc.), the date of total loss, the odometer reading on that date, and whether the airbag deployed.  Senator Trent Lott (R-Miss.) has introduced a similar bill (S. 3707), pending before the Senate Commerce Committee, which recently added new backers. 

The estimated 500,000 vehicles damaged by Hurricane Katrina are only part of the problem.  Insurance companies totaled approximately five million vehicles last year due to extensive damage, flooding or theft.  Thousands of these damaged vehicles are sold at salvage auctions, rebuilt and re-enter the market with clean titles, so consumers, wholesale auto auctions and dealers may have no way to learn about the total loss.

Flood-damaged vehicles are surfacing far from the Gulf Coast, but conflicting and confusing state motor vehicle title laws hamper efforts to spot these problem cars.  Both the House and the Senate bills would attack motor vehicle title fraud at the core by disclosing total loss information before a vehicle is sold at salvage auction, rebuilt, and returned to the market. This Federal legislation would not require any change in state titling laws, but would give consumers access to valuable information to identify totaled vehicles before these potentially unsafe cars ever re-enter the market.

"The goal of this legislation is simple - if a vehicle is totaled, the VIN should be disclosed to the public," Regan added.  "Armed with total-loss information, consumers, businesses, dealers, auto auctions - anyone buying used cars - should be able to spot one of these rebuilt wrecks, even if the title is clean. This legislation is necessary to red-flag the total-loss history of a used car forever."
Media Contacts
Image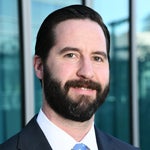 Jared Allen
Vice President, Communications
Image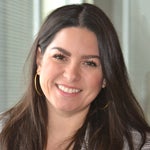 Juliet Guerra
Director, Media Relations