Industry Executive Named NADA-24 President
McLEAN, Va. / CHICAGO (July 11, 2005) - The National Automobile Dealers Association (NADA) and Synovate named Bob Williams as the president of NADA Link - the recently launched joint venture company that operates NADA-24, the first dealer-created research tool to help resolve customer problems using a 24-hour phone feedback system. Williams joins NADA Link after 32 years at DaimlerChrysler, where he was most recently the director of dealer relations.

"Bob is extraordinarily well-respected throughout the auto industry and is ideal for this position," said NADA Chairman Jack Kain, a Kentucky new car dealer and NADA-24 user. "He clearly recognizes the value of the product, and will ensure that dealers and auto manufacturers do as well."  Williams decided to take the helm of NADA Link because, "NADA-24 is the first program of this type that is truly designed by dealers for dealers. I've worked with dealers for 32 years and I've seen many programs come and go. This, however, is the only one ever designed and run by the dealers themselves. NADA-24 has the best approach available today for dealers who want to grow their business and become more profitable." He noted, "The next-day information is fast, focused, and detailed by employee. The unique voice-recorded customer comments eliminate all the typical internal news filters, and the immediate notification of hot complaints helps dealers get to the problem fast, and fine-tune their operations every day. This is not just a follow-up system. I see it as both a survival guide and a revenue enhancer for the dealer. It helps increase sales and fixed operations grosses, and that's what dealers really need today.

"The program also has been designed with infinite flexibility for dealers. They can control the number of interviews conducted and make changes to their customized program as often as they want. Therefore, dealers can completely control the monthly cost of the program. There are no big sign-up fees, no long-term contracts and they can cancel with a 30-day notice. This means that there's virtually no risk for dealers."

Since its February 2005 launch, more than 30,000 calls have been handled through NADA-24.
Media Contacts
Image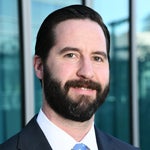 Jared Allen
Vice President, Communications
Image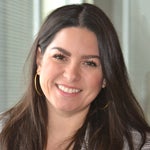 Juliet Guerra
Director, Media Relations