Hollins University Receives Grant from the NADA Foundation
McLEAN, Va. (Nov. 5, 2014) - The National Automobile Dealers Charitable Foundation presented Hollins University with a $7,000 donation to be used for the emergency needs of students. The contribution was provided through the NADA Foundation's Joseph J. Sanchez Memorial Fund.

"Hollins is deeply honored to receive this generous gift. It will be a tremendous resource for our university as we help those who face emergencies that could impede their educational pursuits," said Nancy Oliver Gray, president of Hollins University in Roanoke, Va. "We applaud the National Automobile Dealers Charitable Foundation for recognizing this vital need and establishing a fund that has a profound and lasting impact in the lives of college students throughout the nation."

The fund was established to honor Sanchez, former vice president and general manager of General Motors' Oldsmobile division and the first president of Saturn Corporation.

Since its inception in 1985, grants worth $528,000 have been presented by the NADA Foundation to private and independent colleges across the country.

"Joseph Sanchez strongly believed in the importance of higher education," said Bob Mallon, chairman of the NADA Foundation. "It is our pleasure to honor his memory and support Hollins University's contributions to its students."  

The donation was presented by Mallon; Bruce Farrell, president, Berglund Chevrolet in Roanoke, Va.; and the Virginia Automobile Dealers Association on Oct. 30.
Media Contacts
Image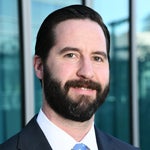 Jared Allen
Vice President, Communications