Graduates of the NADA Charter Class at Babson College Offer Some Words of Advice
THE MBA-LIKE PROGRAM FOCUSES ON LEADERSHIP, MANAGEMENT AND ENTREPRENEURSHIP AND OFFERS DEALERS AND MANAGERS INFORMATION TO HELP SURVIVE THE CHALLENGING TIMES.

WELLESLEY, Mass. (Sept. 1, 2009) - After completing the National Automobile Dealers Association's Dealer Executive Education at Babson College, graduates of the charter class have one bit of advice for other automotive professionals considering the program: Enroll.

"As a leader, one needs to be constantly growing. Just as we train our employees, we need to train ourselves," says Christine Caron, general manager of Honda Village in Newton, Mass. "Business is an evolving landscape that we must evolve with or get swallowed up. This program is an investment in the security of your future."

After graduating from NADA's Dealer Executive Education in July, Bryan T. Gonzales was accepted into Babson's fast-track MBA program, which starts in September. Gonzales, dealer principal and general manager of Gonzales Automotive Group, Inc. in South Gate, Calif., says the car industry has changed for good, and the skills he acquired at Babson have prepared him to meet tomorrow's challenges head-on.

"[The auto industry] will never be the same," says Gonzales. "The higher education we received through the program will prepare us to become leaders of change rather than victims of it."

The charter class of NADA's Dealer Executive Education program began in March 2008. Students completed six one-week sessions, which were spaced about three months apart on the campus of Babson College in Wellesley, Mass. The students graduated in July 2009.

"The program is geared to those who have run dealerships but are looking to broaden their knowledge base on how to succeed not just in our industry, but in a rapidly changing global economy," says Steve Nilsson, general manager of Glenwood Springs Ford Lincoln Mercury in Glenwood Springs, Colo. "As auto dealers, we must be conscious of the fact that our business is influenced by so much more than the events that are unique to our industry."

When first considering the program, Lisa Hurley, who's been out of school for several years, was worried about the time commitment and the cost. But after completing the program, Hurley says it was well worth it.

Hurley, president of Renner Motors, Inc. in Columbus, Ind., and also a graduate of the NADA Dealer Candidate Academy, says the executive education program provided her with a fresh perspective on issues affecting auto retailing.

"Studying and analyzing ideas and issues from a viewpoint other than the car industry standpoint was helpful," says Hurley. "Now after completing the program, I would advise anyone considering the course to attend."

Babson College is recognized internationally for its entrepreneurial leadership in a changing global environment. Its custom programs focus on a continuous learning cycle that empowers executives to acquire and apply knowledge, achieve results and identify new opportunities for achievement.

"Babson has been the perfect partner for NADA in this new program, and the timing could not have been better for this charter class," says John Lyboldt, NADA vice president of dealer operations. "Their faculty has been flexible and willing to customize what they do so well for the automotive industry."

Its MBA program has been ranked No. 1 in entrepreneurship for 13 consecutive years by U.S. News & World Report.

"My learning at Babson was twofold," says Lee Gonzalez, general manager of Gloucester Toyota in Gloucester, Va. "I learned from the experienced professors in the classroom, but I also learned a great deal from my peers."

Gonzalez says the classroom experience taught her how to be a better leader and develop a plan for the dealership's future. "My peers helped me take the concepts we learned in class and how to apply them at our dealerships," she said.

"I would encourage anyone considering the program to enroll. This is a crucial time in the auto industry," says Gonzalez. "And this program is just what we need in order to plan for a successful future."

In an uncertain market, it's difficult to consider making both the financial and time commitments that are required to participate in this program, Nilsson says. "But this uncertainty is actually the best reason to get involved," he says. "Every week spent at Babson produced something that could be brought back to the store and implemented. The program enables participants to interpret, plan and react to whatever circumstances come our way."

"The program provides the student with the ability to see beyond our industry and look for opportunities and trends that can be used to improve our own opportunities," Nilsson added.

Although graduating from Babson's executive education program will not, in itself, be a guarantee of success, says NADA's Lyboldt, learning the basics of leadership, management and entrepreneurship can increase the likelihood of graduates being able to survive tough economic times and identify and take advantage of opportunities when they arise.
Media Contacts
Image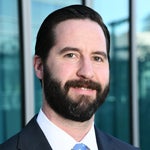 Jared Allen
Vice President, Communications
Image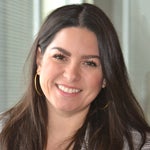 Juliet Guerra
Director, Media Relations