GM's Barra and Ford's Hinrichs to Keynote NADA/J.D. Power Automotive Forum
TOP EXECUTIVES FROM AUDI, CADILLAC, HYUNDAI, INFINITI AND MERCEDES-BENZ TO DISCUSS COMPETING IN THE LUXURY VEHICLE MARKET.
McLEAN, Va. (March 5, 2014) -- Mary Barra, CEO of General Motors Co., and Joe Hinrichs, executive vice president and president of The Americas for Ford Motor Co., are the featured industry speakers at the 2014 Automotive Forum in New York City on Tuesday, April 15.

The fifth annual Automotive Forum, presented by the National Automobile Dealers Association and J.D. Power, includes a panel session on the luxury segment with Steve Cannon, president and CEO of Mercedes-Benz USA; Scott Keogh, president of Audi of America; David Zuchowski, president and CEO of Hyundai Motor of America; Michael Bartsch, vice president of Infiniti Americas; and Uwe Ellinghaus, Cadillac's global marketing chief.

 "The Automotive Forum provides attendees with unique and relevant perspectives about the opportunities and challenges facing new-car dealers, automakers and suppliers," said NADA Chairman Forrest McConnell, a Honda/Acura dealer in Montgomery, Ala., who will deliver opening remarks at the forum.

"We're excited to have Mary Barra and Joe Hinrichs join at the Automotive Forum," said John Humphrey, senior vice president of the global automotive practice at J.D. Power. "We have a full agenda and a top-tier lineup of speakers to make this the most informative conference of the year."

The full-day forum, hosted by the New York International Auto Show, also includes a macro-economic overview from IHS chief economist Nariman Behravesh and an industry briefing on North America from Humphrey.

A panel session on Wall Street's perspective of the auto industry will include Adam Jonas, managing director of Morgan Stanley; John Murphy, managing director of Bank of America Merrill Lynch; and Citi auto analyst Itay Michaeli.

Registration for the Automotive Forum also includes access to all networking events and the auto show's press preview on Wednesday, April 16, and Thursday, April 17. Early registration, which includes a $100 discount, ends March 11.
Media Contacts
Image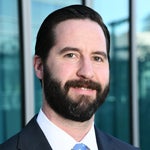 Jared Allen
Vice President, Communications