Gas Prices Have Mixed Impact on Auto Sales
McLEAN, Va. (May 3, 2006) - Paul Taylor, chief economist for the National Automobile Dealers Association (NADA), reported that, while the April's sales total of 1.44 new million light vehicles was below the incentive-driven tally of 1.5 million units in April 2005, overall light vehicle sales this April outpaced the average for the month over a five-year period.

Taylor's analysis indicates that higher gas prices are increasingly on the minds of many consumers, but are just one cost among many, including the initial purchase price of the vehicle and insurance costs. The most frequent consumer adjustment to higher gasoline prices is to select a more economical drivetrain. More car shoppers are selecting four-cylinder engines recently, when they have that option, according to NADA Industry Analysis research. Consumers benefit from a fiercely competitive light vehicle market that offers a wide variety of product choices to best meet their needs and budgets.

"In a tough competitive market like this, the victories are model by model, not typically across the board for any particular maker," said Taylor. He added that the impact of gas prices seems to be slight so far and that consumers seem to be adjusting and are continuing to buy the size of vehicle that best meets their needs.
Media Contacts
Image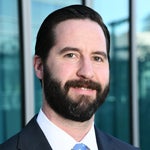 Jared Allen
Vice President, Communications
Image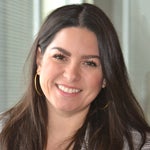 Juliet Guerra
Director, Media Relations