Future of Auto Dealership Threatened in Wake of Credit Crisis
NEW MEXICO DEALER TESTIFIES BEFORE SENATE COMMITTEE

WASHINGTON (March 19, 2009) - Starting as a self-proclaimed "wash boy" at an Albuquerque dealership, Bob Cockerham rose through the ranks to become a successful entrepreneur and owner of an import dealership in New Mexico. Due to the collapse of the lending industry, he may lose the business that he and his wife fought so hard to build.

Cockerham, who shared his story with the Senate Committee on Small Business and Entrepreneurship on Thursday, March 19, is losing much of the financing that both new and used car dealers need to purchase the inventory on their lots. "Without these loans, my business is done," Cockerham said. "Despite the fact that we have never been late on a payment and have stellar credit, our inventory financing lender simply said that they could no longer provide us a loan to cover our entire inventory."

With more than 1,000 dealerships closing last year, the New Mexico dealer's story is not unique. These mostly small, family run businesses are facing the incredibly difficult decision to cease operations due to a lack of affordable credit. On average, a dealer requires $5 million of inventory financing, or "floor plan" loans.

Cockerham and his wife Mary, Kia dealers in Santa Fe, N.M., have already made the difficult decision to downsize their dealership, making significant cuts in operations, staffing and reducing the number of vehicles on their lot.

To survive, Cockerham's have let go of 60 employees from their sales and service departments and will try to run the dealership with only 17 employees. On average, a dealership employs about 50 people, totaling more than one million jobs nationwide.

"The most frustrating thing is that after eight years, I may have to consider closing my business - not because of bad business decisions, but because the loans I need to run my dealerships have almost dried up," Cockerham added.

Despite massive federal investment in the nation's faltering banks and credit markets, dealers with both national and international franchises are finding it increasingly difficult to find affordable floor plan loans.

Earlier in the week, President Barack Obama announced changes to a Small Business Administration (SBA) loan program that could significantly reduce the risk for lenders who provide credit to small businesses, such as the Cockerham's.

By upping the government's guarantee on these SBA loans to 90 percent, Mr. Obama believes that more loans will be available to entrepreneurs. Those who qualify for the program may receive up to $2 million in funds. However, due to an outdated size standard, only about 20 percent of the nation's 19,000 franchised auto dealers are eligible unless the program is expanded. Moreover, as of now, loan proceeds cannot be used for inventory financing.

Cockerham asked senators to update the SBA program to encompass a greater number of dealers and to permit dealers to use these loans to purchase their vehicle inventories.  

With auto retail sales accounting for about one-fifth of all purchases in the U.S., Cockerham says that it will not only help save credit-worthy businesses but provide a significant boost for the economy.

"Dealers are responsible for millions of dollars of economic activity, sales tax revenue for local communities, real estate taxes, payroll taxes and employee benefits, all of which would evaporate if a dealership is forced to close because it cannot find the credit it needs to continue the business," Cockerham added.
Media Contacts
Image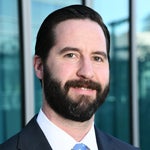 Jared Allen
Vice President, Communications
Image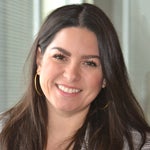 Juliet Guerra
Director, Media Relations