Ford's Mulally and Toyota Motor Sales USA Become 'Ambassadors' of NADA's Charitable Foundation
MCLEAN, Va. (Nov. 2, 2009) - Ford Chief Executive Alan Mulally and Toyota Motor Sales U.S.A. Inc. have become "Ambassadors" of the National Automobile Dealers Charitable Foundation (NADCF).

"Ford Motor Co. has always been a good corporate citizen, so it's just fitting that Mr. Mulally become an Ambassador himself," says Annette Sykora, an NADCF board member and past chairman of the National Automobile Dealers Association. Sykora is a Ford and Chrysler dealer who represents North Texas on NADA's board of directors.
Mulally was first introduced to NADCF and its Ambassadors program at the NADA convention in 2008. Sykora says she accompanied Mulally to the foundation's exhibit and asked him to consider becoming an Ambassador.

To become an Ambassador, an individual or business contributes $10,000 to the foundation, either in their own name, or in recognition of loved ones, living or deceased, says NADCF Chairman Robert P. Mallon. The foundation then guarantees that a grant of at least $1,500 will be presented every three years in perpetuity to an organization or cause chosen by the Ambassador, Mallon added. Today, NADCF has almost 500 Ambassadors.

Earlier this year, NADA President Phil Brady accepted a $20,000 gift on behalf of NADCF from Toyota Motor Sales U.S.A, of which $10,000 was donated to the foundation, thus making Toyota Motor Sales U.S.A an Ambassador of the program. And the remaining $10,000 was donated to Northwood University.

Peter Blackstock, a Toyota, Lexus and Scion dealer who represents Northern California on NADA's board of directors and who is a foundation board member and Ambassador, says he hopes Toyota's ambassadorship will make more industry leaders aware of the program and its many benefits to organizations in need all over the country. Other industry-related Ambassadors are AutoNation Inc. and the Ford Commercial Truck Dealers.
Media Contacts
Image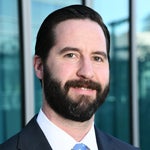 Jared Allen
Vice President, Communications
Image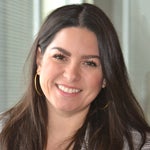 Juliet Guerra
Director, Media Relations