Federal Reserve Approves NADA-Backed Initiative Aimed at Increasing Inventory Financing
WASHINGTON (Dec. 22, 2008) - Following President Bush's announcement Friday to provide $17.4 billion in bridge loans to General Motors and Chrysler, the Federal Reserve Board, in a related action, addressed a key request from the National Automobile Dealers Association by including floor plan securitizations in a new $200 billion credit facility the Federal Reserve is establishing.

The Federal Reserve on Friday clarified the eligibility requirements under the new Term Asset-Backed Securities Loan Facility (TALF) and, in doing so, for the first time included securities backed by dealer inventory loans as a qualifying asset class.

"This move meets a key need that NADA had identified for greater liquidity in the auto retailing marketplace," said Andy Koblenz, NADA vice president of legal and regulatory affairs.

The U.S. Department of the Treasury announced Nov. 25 that the Fed would be establishing the TALF, a $200 billion program designed to facilitate the issuance and sale of securities backed by auto loans. However, at the time the TALF was announced, it was unclear whether it would include securities backed by loans for dealers at the wholesale level. That uncertainty has now been resolved.

In addition to confirming the eligibility of securities backed by floor plan loans, the Federal Reserve also extended the term of TALF loans from one to three years and provided that TALF loans could have fixed or floating interest rates. These changes will make it easier for auto finance companies to use the TALF to issue floor plan securitizations.

"NADA's goal all along was to restore liquidity in the credit markets for all dealers and their customers," Koblenz added. "By working with the Federal Reserve and the Department of Treasury to ensure that securities backed by floor planning loans were included, NADA was able to give creditors confidence to once again make loans available to dealers to finance the inventory on their lots. This will, in turn, help ensure that dealers have at their dealerships the selection of vehicles that consumers want to buy."
Media Contacts
Image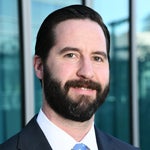 Jared Allen
Vice President, Communications
Image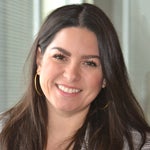 Juliet Guerra
Director, Media Relations