EPA/NHTSA Emissions Rule for Trucks Will Harm Consumers, Economy and Emissions Goals
McLean, Va., June 19, 2015 -The National Automobile Dealers Association (NADA) and American Truck Dealers (ATD) released the following statement in response to EPA and NHTSA's proposed Phase 2 emissions and fuel-efficiency standards for medium- and heavy-duty trucks:

"Affordable transportation is the bedrock of the American economy, and adding - by the Administration's own estimate - an average of just under $12,000 to the cost of a new truck through mandates based on potentially untested technologies is a great risk to a still-fragile economy. Recent history has shown that mandates with underestimated compliance costs result in substantially higher prices for commercial vehicles, and force fleet owners and operators to seek out less-expensive and less fuel-efficient alternatives in the marketplace. The costs could even drive small fleets and owner-operators out of business, costing jobs and only further impeding economic growth. While supportive of affordable fuel-economy improvements, ATD is closely reviewing the proposal and the many potential impacts it will have on truck dealerships and their customers."
Media Contacts
Image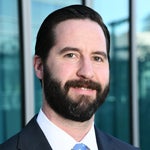 Jared Allen
Vice President, Communications