Enroll Today in NADA's Dealership Workforce Study
STAY AHEAD OF THE COMPETITION. PARTICIPATING DEALERSHIPS WILL RECEIVE TWO COMPLIMENTARY REPORTS DESIGNED TO IMPROVE RECRUITING AND HIRING DECISIONS.
McLEAN, Va. (Feb. 14, 2014) - A major challenge facing new-car and -truck dealers is attracting and keeping talented employees. To assist dealers with this task, NADA offers the Dealership Workforce Study, now open for enrollment to NADA and ATD members. There is no cost to participate.

"I'm hearing raves from dealers who have used the study to help manage their workforce, and we're urging all members to participate in the third year of the study," said Wes Lutz, chairman of NADA's Dealership Operations Committee and a dealer in Jackson, Mich. "It provides dealers with the data to make informed recruiting and hiring decisions."

Participating dealers will receive a complimentary:
2014 Dealership Workforce Study Basic Report , a custom report that compares the individual dealership's compensation for 60 job positions, employee benefits programs, hours of operation, work schedules, and retention and turnover to the aggregated data of other participating dealerships, both regionally and nationally; and
2014 Dealership Workforce Study Industry Report , which provides an overall industry-wide analysis of the aggregated DWS data, including hiring and retention trends, demographics such as generational differences and the gender gap, compensation, tenure, employee benefits statistics, plus hours of operation and work schedules for all U.S. regions, as well as an economic overview of 2013 and forecast for the future.
The DWS, conducted by NADA and ESI Trends (formerly DeltaTrends), is the industry's most comprehensive analysis of the dealership workforce.

Dealers can enroll as individual dealerships or dealer groups using a secure, web-based process that involves completing a survey and uploading payroll data. Enrollment closes on April 30, 2014. Eligible dealers can enroll at www.nadaworkforcestudy.com. For more information, send an email to WorkforceStudy@nada.org or call (800) 557-6232.
Media Contacts
Image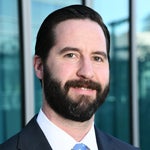 Jared Allen
Vice President, Communications