Dealers Urge Obama to Examine State Auto Emissions Rules for Unintended Consequences
WASHINGTON (Jan. 26, 2009) - As President Obama today pushed the Environmental Protection Agency (EPA) to review state efforts to regulate vehicle emissions, the National Automobile Dealers Association (NADA) urged the administration to closely examine how those rules would actually be implemented.

David Regan, NADA's vice president of legislative affairs issued the following statement:

"We welcome a close examination of the California Air Resources Board's (CARB) rule to regulate fuel economy, which is in competition with the federal CAFE program.

"With almost 1,000 auto dealerships closing last year at a cost of over 50,000 jobs, we are hopeful the President and the EPA Administrator will realize that a single national fuel-economy standard set by his Administration is smarter than a patchwork of state regulations that further endanger the struggling auto industry.

"Today's announcement provides the President a much-needed opportunity to discuss the unintended consequences of permitting a patchwork of state fuel economy rules.  NADA welcomes the Administration analyzing the adverse effects on national environmental, energy and economic policies which would result from implementing a state-by-state approach. The state-by-state approach was conceived and launched without any national analysis.

"For example, apart from being completely contrary to the federal method of regulating fuel economy, CARB's regulation would create a "cross-border" sales loophole that not only threatens the economic well-being of our dealers who sell in "California" states, it also allows CARB's rule to be easily and legally evaded, resulting in no environmental benefit.  Congress needs to hold hearings to ascertain how many jobs are going to be lost because of this loophole, so the true cost of CARB's rule can be known before a decision is made."

Last week, NADA released a comprehensive report, entitled "Patchwork Proven …," on the numerous unintended consequences that will cause economic harm and provide little or no environmental benefit over standards by allowing individual states to regulate fuel economy.  The analysis clearly shows that the exemptions, loopholes and unforeseen outcomes will come at a high price and not reduce greenhouse gases (GHGs) nationally. 
Media Contacts
Image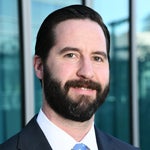 Jared Allen
Vice President, Communications
Image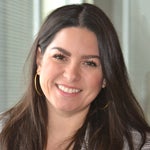 Juliet Guerra
Director, Media Relations