Cutting-Edge Data Analytics Tool Launched by NADA Analytical Services Group
GAIN ACTIONABLE INFORMATION FROM THE LEADER IN THE USED VEHICLE VALUATION INDUSTRY

LAS VEGAS (Feb. 4, 2007)-NADA Analytical Services Group (NADA ASG), formerly known as the N.A.D.A. Official Used Car Guide® Company, introduced its newest product, AutoVector, at the NADA Convention in Las Vegas. AutoVector is a cutting-edge, web-based business intelligence application that enables analysis on AuctionNet wholesale transactional data, used car valuations and key macro-economic indicators.

"Insight into current and historical market trends was the main reason we developed this product for our customers," said Mike Stanton, VP and COO of NADA ASG.. "They told us that was what they needed and that they needed it fast.  So we built a product that will process large amounts of data quickly, without large start-up costs and future IT dependency."

With heightened market complexity due to vehicle fragmentation, the challenge for most remarketers, financial institutions and dealers is to stay current with the information overload that is life in the 21st century. The necessary data is out there and has been gathered together but how one taps into it is another matter entirely and can sometimes be a challenge. Business intelligence tools, such as AutoVector, help with this, especially when utilized on a daily basis.

End-users gain actionable information from the trend and benchmark analysis performed across multiple dimensions that AutoVector can run.  Data sets available include AuctionNet wholesale data and used vehicle values from the N.A.D.A. Official Used Car Guide®, as well as and economic data for overlay.

"AuctionNet is the most robust wholesale data set available in the industry and continues to grow both in size and market acceptance," said Gregg Kobel, President of NAAA. "We have had a great relationship with NADA dating back to 1991, and we are excited to be able to provide the market with a tool that will easily provide access to AuctionNet data."

A pre-defined set of charts and graphs are included with the application and allow for data manipulation and personalized monitoring of industry trends, major pricing impacts and residuals. Also standard are the dashboards with key performance indicators that include the most helpful and commonly pulled information to use as a reference point on a daily basis. Granular data levels are attainable and, for power-users, optional advanced analytic capabilities can be added. Export features also exist once a report has finished running.

"Amounts of data that seem insurmountable suddenly become manageable when manipulated within AutoVector," said Stanton. "A subscriber can quickly run an overall snapshot view or drill down into the data for a more focused look. Eventually, it will even be possible to upload a client's proprietary data."

Remarketers can use AutoVector to track market activity, set floors at auction, help source inventory and make purchasing decisions. Such in-depth analysis will help reduce risk, improve forecasting and more efficiently allocate stock. Processes will improve and analysts will have answers, not just suppositions and projections to work from.
Media Contacts
Image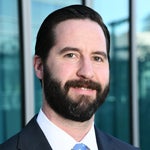 Jared Allen
Vice President, Communications
Image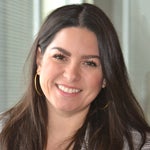 Juliet Guerra
Director, Media Relations