Credit Crunch and Falling Home Prices Diminish Auto Sales in 2009 Says NADA Economist
NADA USED CAR GUIDE ANALYST CITES ECONOMIC, INDUSTRY PERFORMANCE AS KEY FACTORS IN 2009 USED VEHICLE OUTLOOK

NEW ORLEANS (Jan. 25, 2009) - U.S. light-vehicle sales will reach just short of 13 million units in 2009, but enhanced availability of credit for customers and dealerships should strengthen sales over the year, says Paul Taylor, chief economist for the National Automobile Dealers Association.

"The economy should improve slightly and in the third quarter of 2009 start to see positive economic growth to help reach sales of at least 12.7 million units of light vehicles," Taylor said.
 
Speaking at the NADA Convention & Exposition in New Orleans, Taylor reported that falling home values in 22 states are related to a decline in new-vehicle registrations. The four states with the highest year-to-date residential real estate price declines - Nevada, California, Florida and Arizona - have among the highest percentage drops in new-car registrations, according to Polk data, Taylor said.

"Home prices must stop falling in 22 problem states for car sales to improve there," Taylor said.

Bankers must also increase lending to customers and dealerships for sales to rebound, Taylor said. Recent credit developments, including the expansion of the Term Asset-backed Securities Loan Facility (TALF) and the establishment of GMAC as a bank holding company, will help restore securitized dealership floorplan financing.

Small Business Administration lending for working capital for smaller dealerships will help support sales as well, Taylor said.

Beyond falling home values, previously higher gasoline prices caused a nationwide inventory of too few small cars in the summer, which affected dealership sales, Taylor said. Slower economic growth in the United States and the rest of the world has led to declines in U.S. exports as well.

Taylor, who has earned a reputation as a careful and insightful U.S. economist, expects peak unemployment of more than 8 percent in 2010, even as economic growth resumes.

All major categories of light vehicle sales fell in 2008.

Small car sales tend to follow gasoline prices, and dropped as gasoline fell below $2 per gallon from levels of more than $4 per gallon in the summer of 2008.

New crossover utility vehicle sales fell in 2008 for the first time in more than 10 years.

Used-Vehicle Market Update and Outlook

Terrence W. Wynne, director of editorial services for NADA Used Car Guide, reported that 2008 average used-vehicle prices declined for every market segment, according to AuctionNet data released by NADA.

Wynne said market volatility is likely to continue to be a key factor in 2009, in light of continuing concern about the economy and the state of the auto industry.

"The past year was characterized by extreme volatility in used-vehicle prices and economic uncertainty," Wynne said. "The degree and direction of price movements will be influenced by how the economy and this industry perform."

Wynne also noted that gas prices will remain a major influence in used-vehicle pricing patterns, with lower gasoline prices serving to lift used trucks and SUV prices.
Media Contacts
Image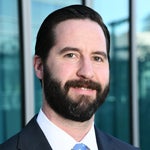 Jared Allen
Vice President, Communications
Image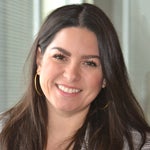 Juliet Guerra
Director, Media Relations