Consumer Advocates and Auto Coalition Fight to Keep 'Rebuilt Wrecks' Off Nation's Roadways
WASHINGTON (May 20, 2008) - The National Automobile Dealers Association (NADA) has joined a diverse coalition of consumer protection, law enforcement, and auto industry representatives to urge the U.S. Department of Justice to finalize a critical rulemaking to help prevent rebuilt, wrecked, flooded, or stolen vehicles from unknowingly ending up on a consumer's driveway.

Each year, millions of vehicles are totaled, and many of them are refurbished and return to the road with no record of the vehicle's severe damage.  In an effort to benefit all used car buyers by reducing vehicle title fraud, Congress passed legislation in 1992 creating a national information system to link state DMVs electronically and to mandate that insurers and salvage yards report the VINs of junk and salvage vehicles to the National Motor Vehicle Title Information System (NMVTIS).

In a May 20 letter to Attorney General Michael Mukasey, NADA, consumer protection organizations, law enforcement, and auto industry representatives strongly urged that the Justice Department make the NMVTIS rulemaking a priority by finalizing the necessary regulations to implement the insurance and salvage yard VIN disclosure requirements under the Anti-Car Theft Act as soon as possible.

In addition, the letter urges the Justice Department to make the NMVTIS data readily accessible to the public (via a Web site or similar electronic media) without waiting for the rulemaking to occur.

"The auto industry and consumer advocates share the same goal of ensuring that salvage vehicle reporting requirements are enforced under the law," said Ivette Rivera, executive director of legislative affairs for the National Automobile Dealers Association.  "NMVTIS presents an important opportunity to track potentially dangerous salvage vehicles - whether it is keeping a problem vehicle off a dealer's lot or helping consumers spot a severely damaged vehicle."

The Justice Department has failed to meet the Congressional deadline of January 1998 for implementing the rules for the NMVTIS database.  Consequently, vehicle salvage fraud, title-washing and VIN cloning (switching the VIN of a stolen car with the VIN of a similar make and model) continues to plague used car buyers.
Media Contacts
Image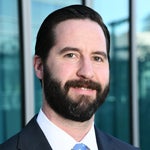 Jared Allen
Vice President, Communications
Image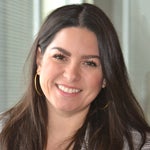 Juliet Guerra
Director, Media Relations