Commentary: Auto Credit Must Remain Affordable and Accessible for Car Buyers
BY FORREST MCCONNELL, III / NADA CHAIRMAN
July 2014

Franchised new-car dealers do much more than sell cars. We provide service for the long term. And we offer our customers competitive financing options.

Dealer-assisted financing provides great value and competitive advantages, which saves our customers billions of dollars each year. And the proof is in the numbers. Despite the fact that dealer-assisted financing is always optional, a large majority of consumers still choose to finance their vehicles through dealers.

But in March 2013-without prior notice or public comment-the Consumer Financial Protection Bureau (CFPB) issued guidance that could eliminate the flexibility that dealers have to negotiate lower auto financing rates for the benefit of consumers. Instead, the CFPB is pressuring auto finance sources to compensate dealers with a flat fee, which would weaken the ability of car buyers to secure discounted financing.

Most troubling is that the CFPB has even admitted that it has not studied how this change would impact consumers.

Members of Congress have taken notice. Rep. Marlin Stutzman, R-Ind., introduced H.R. 4811, "The Bureau Guidance Transparency Act," which passed the House Financial Services Committee on a bipartisan vote on June 11, thanks to strong grassroots support from NADA and other industry trade groups.

The bill would require the CFPB to be more transparent by requiring prior public notice for other future guidance. The bill would also rescind the CFPB's auto finance guidance issued in March 2013 that threatens to eliminate a dealer's ability to offer interest rate discounts in the showroom.

To help address the fair credit risk to consumers, dealers and finance sources, NADA released its Fair Credit Compliance Policy & Program last January. This optional program provides a dealership which adopts it with a viable means of managing its fair credit risk, while still allowing for pricing flexibility.

Chris Stinebert, the president and CEO of the American Financial Services Association, issued a statement on July 9 that strongly supported NADA's program, calling it "a legitimate tool that helps provide lenders with evidence that there are legitimate non-discriminatory reasons for pricing differences."

NADA is working to protect dealers-and our customers-by making sure auto loans remain affordable and accessible while still addressing fair credit risks. For more information, visit www.nada.org/cfpb.

Editor's note: NADA is urging dealers to call their Representatives and ask them to co-sponsor H.R. 4811, "The Bureau Guidance Transparency Act." The bill rescinds the CFPB's auto guidance issued in March 2013 and requires a more transparent process prior to the CFPB issuing future guidance. The bill also requires a public comment period and public access to documents supporting the guidance. House members can be reached through the Capitol switchboard at (202) 224-3121. For more information, including an issue brief, visit www.nada.org/cfpb .

McConnell is president of McConnell Honda/Acura in Montgomery, Ala.
Media Contacts
Image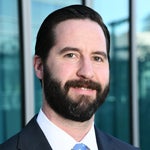 Jared Allen
Vice President, Communications