Commentary: 47-10: Fair Credit and Consumer Competition Wins a Round
BY BILL FOX

August 2015

On one side of the arena is the Reforming CFPB Indirect Auto Financing Guidance Act (H.R. 1737 for short.) This is where NADA and its allies stand, working hard to preserve dealer-assisted financing.

This grassroots battle started at the steps of the Capitol. And members of Congress have listened to the earnest call from NADA, industry partners, and franchised dealers everywhere. The U.S. House Financial Services Committee responded by passing a bill that would rescind the Consumer Financial Protection Bureau's flawed auto finance guidance; a guidance that threatens to eliminate a customer's ability to get a discount in the showroom.  

H.R. 1737, introduced this April by Reps. Frank Guinta (R-N.H.) and Ed Perlmutter (D-Colo.), passed in committee by an overwhelming 47-10 vote last month. This vote represents countless hours of hard work and dedication, dozens of meetings and phone calls between the industry and Congress, and an ingrained commitment to do what's best for consumers nationwide.  

On the other side of the arena stands the CFPB.

Since 2013, the CFPB has led a crusade to alter the auto finance market in a way that would make it less competitive and more costly for consumers. For the past two years, the CFPB has pressured auto lenders to eliminate a dealer's discretion to discount auto financing for customers. It's 2015 and NADA has shown empirically that the CFPB's policy will harm car buyers because it eliminates the competition that brings lower rates for customers. Taking away a customer's right to find the best loan possible, or the right to negotiate, or the right to find a better deal, is not what Washington should be doing.

NADA and its members are clear that we also support the nation's fair lending laws and the commitment of federal agencies to ensure fairness. But the CFPB's plays are misguided and its policies are wrong.

The progress of H.R. 1737 demonstrates our elected officials understand this important dynamic and are willing to halt the CFPB's harmful actions on a supremely successful market. The bill places some necessary safeguards on the agency, including:
Giving notice and a public comment period before issuing a future auto guidance;  
Making critical information public, such as data and methodologies;
Consulting with the Federal Trade Commission, the Department of Justice and the Board of governors of the Federal Reserve System; and
Studying the costs and impacts on consumers for any future auto guidance.

Most importantly, H.R. 1737 will help ensure that any future regulation is based on accurate analysis that truly acts on the best interests of consumers.

As the bill now moves to the U.S. House of Representatives for consideration, NADA salutes Reps. Guinta and Perlmutter for their efforts on behalf of our industry and our customers. We greatly appreciate their bipartisan leadership and steadfast commitment to fairness and competition.

And with the resounding vote of 47-10, NADA appreciates our industry allies who have stood with us in this arena to protect the right of consumers to find the best credit possible.

Bill Fox is 2015 NADA chairman and a multi-franchise dealer in upstate New York.
Media Contacts
Image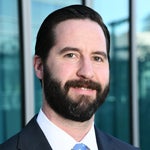 Jared Allen
Vice President, Communications