Commentary: 17 Million Reasons Why Auto Sales Will Remain Healthy
BY BILL FOX

If you want to gauge the economic health of the country, look no further than the retail-auto industry as an economic indicator. The seasonally adjusted annual rate (SAAR) for August soared to 17.8 million-the highest pace since July 2005 and the strongest month in the industry's six-year recovery since the recession.

NADA predicts sales of nearly 17.2 million new cars and light trucks this year. And the used-vehicle market is improving as well. New-car dealerships will retail a combined 31 million new and used vehicles this year, an increase of 3.3 percent from 2014.

Particular factors have lined up to make it possible for consumers to make purchases, including steady employment growth, low gasoline prices and favorable financing rates on auto loans that will continue.

Despite the robust growth, the industry should be aware of the generational shift in car-buying demographics. Generation Y-the cohort born after 1980-will soon become the majority of consumers, and this could present challenges to the long-term growth in auto retailing.

NADA's chief economist, Steven Szakaly, believes it will take up to four millennials to replace the spending power of just one baby boomer in the retail marketplace. He also cites the problematic wage gap between baby boomers and millennials. Generation Y may encounter stagnating wages-along with increasing vehicle sales prices-that can pose challenges for new-car purchases. Millennials are also far more likely to keep their cars for a longer period of time compared to previous generations.

No matter the changing conditions, the dealer business is part of the backbone of our nation's economy. Franchised dealerships are vital American businesses that support individual communities and the nation as a whole. Dealers employ more than 1 million people, providing well-paying jobs that cannot be outsourced.

And we expect the sales momentum to continue into 2016, which could be a record year for new-vehicle sales.

Bill Fox is 2015 NADA chairman and a multifranchise dealer in upstate New York.
Media Contacts
Image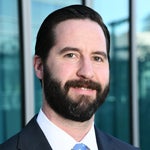 Jared Allen
Vice President, Communications