Buffett: The Dealer System Works
NEW YORK (March 31, 2015) - Speaking about his recent entry into the auto-retailing market, billionaire investor Warren Buffett said today that consumers, manufacturers and auto dealers all benefit from the nation's franchised dealer network.

"The dealer system works well for the manufacturer. It works well for the dealer, and it works well for the consumer. It's been around now for a very long time," said Buffett, chairman and CEO of Berkshire Hathaway, at the NADA/J.D. Power Automotive Forum in New York.
 
Earlier this year, Berkshire Hathaway acquired the Van Tuyl Group, the nation's fifth largest private chain of car dealerships.
"Usually when a distribution system becomes that firmly established, there's a reason for it, and I just don't see that changing," Buffett said.
Media Contacts
Image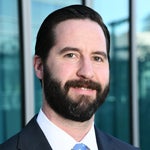 Jared Allen
Vice President, Communications