Bill Fox Elected NADA Chairman for 2015
UPSTATE NEW YORK AUTO DEALER AND CURRENT VICE CHAIRMAN TO LEAD NATIONAL TRADE ASSOCIATION; JEFF CARLSON ELECTED NEXT VICE CHAIRMAN.
SCOTTSDALE, Ariz. (Oct. 14, 2014) - The National Automobile Dealers Association's board of directors has elected Bill Fox as chairman for 2015.

Fox, who represents New York's franchised new-car dealers on the NADA board of directors, will assume the position of chairman and CEO at the 2015 NADA Convention & Expo next January.

"It is a true honor to serve this industry and this board. This is an exciting time for the auto industry and for dealers across the country," Fox said.

"We will continue to advocate strongly for dealers, and the franchise system which is the best and most efficient model for consumers, dealers and manufacturers alike," he added.

He currently serves as a partner in Fox Dealerships, which sells Chevrolet, Chrysler, Dodge, Honda, Jeep, Ram, Scion, Subaru and Toyota brand vehicles in the upstate New York cities of Auburn and Phoenix.

Jeff Carlson, who represents Colorado's dealers on NADA's board, was elected vice chairman.

Carlson is president of Glenwood Springs Ford and Glenwood Springs Subaru in Glenwood Springs, Colo., and partial owner of Summit Ford in Silverthorne, Colo.

Neale Kuperman, who represents dealers in New York City, was elected treasurer, and David Shepherd from Kansas was elected secretary.

The election took place at NADA's board meeting in Scottsdale, Ariz.
Media Contacts
Image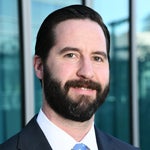 Jared Allen
Vice President, Communications