Bill to Cut Auto Dealership Red Tape Headed to White House
WASHINGTON (May 23, 2014) - H.R. 724, a bill that repeals an unnecessary paperwork burden on small business auto dealerships, is headed to the president's desk.

The National Automobile Dealers Association-backed measure, which passed the U.S. Senate last night by unanimous consent, eliminates a 1977 federal mandate requiring auto dealers to verify that new vehicles are compliant with the Clean Air Act.

"All new cars and light trucks delivered to dealerships from the factory already come with documentation that the vehicles conform to federal emission laws," said Forrest McConnell, NADA chairman and a Honda/Acura in Montgomery, Ala. "Requiring dealerships to fill out a form to recertify that a new vehicle complies with the Clean Air Act is redundant and unnecessary."

McConnell added that new-vehicle owners can find documentation of Clean Air Act compliance under the hood of the vehicle, on the Internet, or in the owner's manual and supplements, making additional government paperwork provided by the dealer unnecessary.

The bill was first introduced by Reps. Bob Latta, R-Ohio, and Gary Peters, D-Mich., and passed the U.S. House of Representatives by a vote of 405 - 0 on Jan. 8. Sens. Debbie Stabenow, D-Mich., and Deb Fischer, R-Neb., helped guide passage of H.R. 724 through the senate.

"NADA commends Reps. Latta and Peters and Sens. Stabenow and Fischer for their leadership on behalf of small business auto dealers to cut red tape and reduce an unnecessary regulation," McConnell added. "Because of their bipartisan efforts, auto dealers can focus on helping customers instead of pointless paperwork."
Media Contacts
Image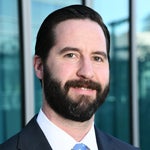 Jared Allen
Vice President, Communications