Automotive Career Month Kicks off in April
MCLEAN, Va. (March 14, 2008) - At a time when the U.S. economy is sputtering and automakers are downsizing, the nation's new-car and truck dealers have a positive story to tell about the thousands of well-paying jobs currently available at dealerships across the country. And the National Automobile Dealers Association (NADA) is helping to get the word out. 


"New car and truck dealers have more than 100,000 jobs to fill nationwide," says Annette Sykora, NADA chairman, who knows firsthand about dealership careers. As a teenager growing up in Slaton, Texas, Sykora began working as a title clerk at the family's dealership in 1982. Over a 26-year career she has risen through the ranks - from financial services manager to general manager and then owner.


NADA has created a national community outreach campaign, called "Automotive Career Month," which kicks off in April. Students, parents and teachers are being invited to tour dealerships, so that they get an up close, firsthand look at the inner workings of one of today's high-tech and fast-paced industries.

"We are encouraging students to schedule a visit to their hometown dealership and ask about internships or summer jobs, which can often lead to a full-time career a few years down the road," Sykora said.

Many new dealership careers are available in Internet-related fields, finance and insurance services, automotive repair and new car sales, the U.S. Department of Labor reports. According to NADA, the high demand for dealership employees is caused by the addition of more customer services, workforce retirement and historically strong vehicle sales.

"Students who are thinking about careers should definitely visit a dealership, where there are often six or seven businesses rolled into one," says Carter Myers, chairman of Automotive Retailing Today, the coalition that commissioned the career survey. "These are good paying jobs that can't be outsourced overseas."

Auto dealers are major employers, as well as significant contributors to their communities' economies, tax bases and civic and charitable organizations. America's new car dealers employ more than 1.1 million people, more than all the auto manufacturers combined.

While sales consultants and automotive technicians are in greatest demand, other positions with high-income potential can be found in dealership fields, such as:
New Vehicle Sales
Certified Pre-Owned/Used Vehicle Sales
Automotive Service
Parts
Body Shop
Finance
Marketing
Management
Administration
Graphic Design
Internet Services
Communications
Media Contacts
Image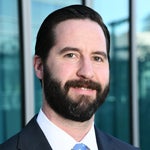 Jared Allen
Vice President, Communications
Image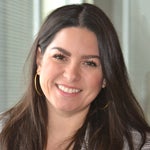 Juliet Guerra
Director, Media Relations