Auto Sales to Continue Modest Climb in 2005, Reports NADA Chief Economist
NEW ORLEANS, La. (Jan. 30, 2005) - Sales of new cars and light trucks will continue to gain momentum in 2005, on the strength of healthy incentives, high-quality new products and a growing economy, according to an economic forecast from the National Automobile Dealers Association (NADA).

Speaking at NADA's 88th Annual Convention & Exposition in New Orleans, NADA Chief Economist Paul Taylor projected that new car and light truck sales will reach 16.9 million in 2005, up from 16.86 million in 2004.

"The key to sales of 16.9 million will be the continued strong economy and sustained incentives," said Dr. Taylor. "NADA expects incentives to average at least $2,500 per vehicle for the year," he said. "If manufacturers increase incentives, sales over 16.9 million units are clearly possible."

Taylor said that used car sales at franchised new car dealerships, along with new car sales, will continue to receive increased attention this year, as employment gains help used car sales. In 2005, Taylor said used car sales by franchised new car dealers should exceed 12 million units.

"Layoffs were a problem for used car sales in 2004," Taylor pointed out. "Many typical used car buyers returned to work last year and will buy a used car in 2005."

In 2004, light trucks made up a record 55 percent of total light vehicles sales. Crossover utility vehicles (CUVs) that provide an SUV look and all-wheel drive, but are based on car platforms, are the source of continued growth in the light truck segment. Taylor expects that CUV sales will be up by about 20 percent in 2005.
Media Contacts
Image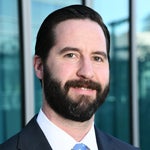 Jared Allen
Vice President, Communications