Auto Dealers Take Child Passenger Safety Message to Public Television
MCLEAN, Va. (August 8, 2008) - The National Automobile Dealers Association (NADA) is promoting September as Child Passenger Safety Month. And to further amplify its child safety messages, NADA is teaming up with SeeMore's Playhouse, a children's public television series that reaches an audience of 60 million homes.

Since NADA's national child passenger safety campaign was launched six years ago, auto dealers have inspected more than one million child safety seats and discovered that nine out of 10 seats are improperly installed or need repair.

"We know parents will do the right thing if they have the right information," says Annette Sykora, NADA chairman. "We're encouraging dealers to offer free child safety seat inspections not only in September, but throughout the year."

Sykora has been hosting child passenger safety inspections at her dealerships since the program started. She is owner of Smith Ford Mercury in Slaton, Texas and Smith South Plains Ford Lincoln Mercury Dodge Chrysler Jeep in Levelland, Texas.

To remind parents and motorists about the importance of having their child safety seats checked for proper installation, NADA has partnered with Safety4Kids, LLC, which produces the Emmy award-winning children's television series, SeeMore's Playhouse.

"We've been promoting child passenger safety in the mainstream media for the past several years," says David Hyatt, NADA vice president and chief public affairs officer. "Working with a children's entertainment company allows us to reach a new audience on public television. It's something that hasn't been tried before."

NADA and Safety4Kids also created a 15-second public service announcement on child passenger safety that will air prior to the broadcast of SeeMore's Playhouse.

SeeMore's Playhouse "Car and Pedestrian Safety" DVD will be distributed to dealers nationwide. The DVD includes a special 70-second safety message from NADA. Both safety messages will remind parents and motorists about the need to protect the nation's most vulnerable passengers-children-and have their safety seats inspected for proper installation.

"Working together with NADA will help spread the message about child passenger safety to families in a fun, educational and entertaining way," says Michelle Blair of Safety4Kids. "The car-safety DVD will be given to families participating in safety seat inspections or viewed by children in dealership waiting rooms and child play areas."

More than 40,000 child passengers under age 4 are injured or killed in car crashes each year, according to the National Highway Traffic Safety Administration. More than 50,000 children from 4 to 8 years old are injured or killed each year while riding in cars. About 40 percent of children under age 8 who die or suffer serious injuries in car crashes are unbelted.

Check with your local dealership to see if it's hosting a child safety seat inspection. About Safety4Kids Safety4Kids is recognized as the first children's media brand focused solely on safety and wellness. SeeMore's Playhouse, licensed by King Features Syndicate, a unit of Hearst, is distributed by American Public Television and presented by Oregon Public Broadcasting. With world-class corporate and alliance partnerships, Safety4Kids provides children worldwide with the knowledge to make safety and wellness a part of their every day lives.
Media Contacts
Image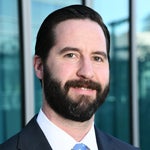 Jared Allen
Vice President, Communications
Image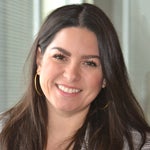 Juliet Guerra
Director, Media Relations