Auto Dealers Issue Statement in Support of EPA Ruling That Denies California Waiver
MCLEAN, Va. (Feb. 29, 2008) - The National Automobile Dealers Association (NADA) fully supports EPA's recognition that any regulation of motor vehicle greenhouse gases should be done at the federal, not state, level.  By acknowledging the global nature of greenhouse gases, EPA correctly determined that no 'compelling and extraordinary' conditions exist to warrant approval of California's motor vehicle greenhouse gas standards.

"By rejecting a confusing multi-state approach, the Administrator recognizes the need for a single national solution to address energy security, tailpipe emissions and global climate change," said Andy Koblenz, NADA's vice president of regulatory and legal affairs.  "If approved the 'California approach' would also have likely forced manufacturers to reduce vehicle size undermining passenger safety."

The nation's 20,000 franchised automobile and truck dealers strongly support a federal approach to reducing vehicle greenhouse gases.  If approved, the waiver would have required the auto industry to attempt to manipulate auto and truck sales on an ongoing basis to meet each state's individual mandates.  And any state following California would have had to calculate its own fuel economy averages to limit CO2 emissions, resulting in more than a dozen states with a dozen different fuel economy and emissions requirements.

NADA supports the aggressive but responsible CAFE (Corporate Average Fuel Economy) law - enacted by Congress in December 2007 - that requires motor vehicles to achieve an average of 35 mpg by 2020 - a 40 percent increase in fuel economy over today's standards. Unlike the standards for which California sought EPA approval, the new national CAFE law should achieve real greenhouse gas reductions while maintaining consumer choice and enhancing vehicle safety.

The National Highway Traffic Safety Administration's implementation of the new CAFE law will result in a uniform national fuel economy standard that recognizes both the importance of consumer choice and a full and proper consideration of the need to optimize occupant safety. For decades, NHTSA effectively has balanced reductions in fuel consumption and emissions with economic and safety concerns.
Media Contacts
Image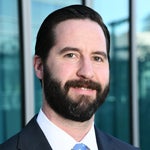 Jared Allen
Vice President, Communications
Image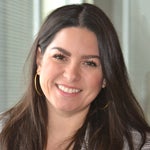 Juliet Guerra
Director, Media Relations