Auto Dealers Invited to Learn about 38 Billion Accessory Market at SEMA
FIRST-EVER "DEALER DAY" CO-HOSTED BY NADA AND SEMA

DIAMOND BAR, Calif. (July 7, 2008) - While the nation's new-car and -truck dealers continue to make major investments in their dealerships to improve sales and customer satisfaction, one area of potential new business has remained relatively untapped-the $38 billion accessory market.

That's why Phil Brady, president of the National Automobile Dealers Association (NADA), and Chris Kersting, president and CEO of the Specialty Equipment Market Association (SEMA), today announced a first-of-its-kind, comprehensive "Dealer Day" program designed exclusively for NADA members at the 2008 SEMA Show.

"Dealer Day" is designed to give dealer principals several ideas, tools and resources on how to integrate a strong and successful accessory program at their dealerships. The half-day program is scheduled for Wednesday, Nov. 5 at the Las Vegas Convention Center. It's the first time the SEMA Show will dedicate an exclusive program just for NADA members. There is no cost to attend "Dealer Day." 

"At a time when many dealers are looking for new ways to generate additional revenue and sales, this program will provide dealers with new ideas and strategies to help improve their bottom-line performance by creating profitable accessory programs," says Brady.

"Through a series of activities and presentations, dealers will learn about what's happening in the specialty industry and discover how profitable an accessory program can be, and they will learn how to successfully incorporate such a program at their dealerships," Kersting says.

While noting that dealer attendance at the SEMA Show has been steadily increasing in recent years, Kersting says the intent of the new dealer program is to make the SEMA Show experience even more meaningful.

Dealers will also learn about several business models, such as operating an in-house accessory center, partnering with a professional restyling facility and balancing factory versus non-factory accessories, Kersting adds. As an added feature, participating dealers will have an opportunity to meet directly with proven experts who will share real-world case studies.

"Educational pursuits are a key element of both the SEMA Show and the NADA convention," says Kersting. "By joining forces to present "Dealer Day," NADA and SEMA will be providing high-value tools and information to help dealers maintain successful and more profitable businesses in today's challenging economic times."

Recognizing that many dealers are already selling accessories, the program will also include information on what's in store for the future, and offer insight into new car-buying trends.

To conclude the half-day program, dealer principals, NADA and SEMA board of directors and other VIP guests can attend a networking reception and a private tour that highlights key areas of the 2-million sq. ft. convention center. "SEMA is honored to have NADA as a partner to present an exclusive program for dealer principals that will deliver a tremendous take-home value," Kersting says.
Media Contacts
Image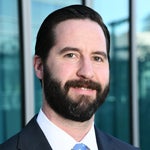 Jared Allen
Vice President, Communications
Image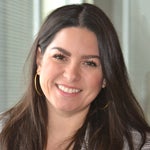 Juliet Guerra
Director, Media Relations