Auto Dealers to Help Car Shoppers Understand Revised Safety Ratings
NEW REVISIONS TO DOT'S NEW CAR ASSESSMENT PROGRAM INCLUDE SIDE POLE CRASH TESTS, USE OF DIFFERENT-SIZED TEST DUMMIES, AN OVERALL RATINGS SCORE FOR FRONTAL, SIDE AND ROLLOVER TEST RESULTS, AND THE LISTING OF HIGH-TECH CRASH AVOIDANCE SYSTEMS

WASHINGTON (Oct. 5, 2010) - In response to the federal government's announcement today of new ratings for 2011 model year vehicles under its enhanced 5-Star Safety Ratings System, the National Automobile Dealers Association (NADA) issued the following statement:

"We support the federal government's efforts to enhance safety information to allow for more informed purchasing decisions by vehicle shoppers." To help avoid confusion at the point of sale, NADA will provide dealers with information on the following key points:
1. New Car Assessment Program (NCAP) scores for model year (MY) 2011 may be lower than for previous models of the same vehicles, but that does not mean they are less safe.
2. NCAP scores for MY 2011 and later vehicles should not be compared to those for previous model years.
3. Overall Ratings Scores reflect a weighted average of the three crash test results. All new vehicles are subject to rigorous Federal Motor Vehicle Safety Standards.
4. The NCAP label will not be updated until MY 2012. The best source of NCAP information is www.safercar.gov.
5. Only 50 or so models are NCAP tested in a given model year. Test results are made public as they become available.
Media Contacts
Image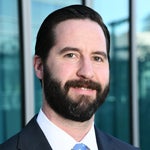 Jared Allen
Vice President, Communications
Image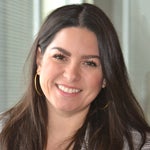 Juliet Guerra
Director, Media Relations