Auto Dealers Excluded from Wall Street Bill
BROWNBACK/CAMPBELL LANGUAGE ADOPTED OVER STIFF OPPOSITION

WASHINGTON (June 25, 2010) - House and Senate conference committee negotiators voted in the early Friday morning hours to exclude Main Street auto dealers from sweeping legislation to overhaul the nation's financial system. The long-fought victory for auto dealers and consumers preserves dealer-assisted financing as an affordable option for car buyers.

"Today's vote by the conference committee is truly a win for consumers," said Ed Tonkin, chairman of the National Automobile Dealers Association (NADA) and a dealer in Portland, Ore. "Dealer-assisted financing will continue to provide more convenience, more competition and more choices for car buyers."

"This is also a testament to the hard work of all of the auto dealers and dealership employees around the country who made sure that the merits of the issue were heard. Their grassroots efforts truly made today's victory possible," Tonkin added.

Within a week, the bill will return to the House and Senate for a final vote prior to reaching the President Obama's desk for his signature. Today's favorable vote comes after stiff opposition to the exemption by the White House, Pentagon, the Department of Treasury and other groups. Nevertheless, the president has indicated that he will sign the legislation.

"The goal all along was to keep a new, untested government agency from creating burdensome and unnecessary rules that would make it harder and more expensive for car buyers to access auto credit," Tonkin said.

In late 2009, House Financial Services Committee member John Campbell, R-Calif., generated strong bipartisan support for an amendment to exclude dealer-assisted financing from an unwieldy new agency with almost unlimited authority to fundamentally alter the vehicle financing process.

After the Campbell amendment passed the House, Sen. Sam Brownback, R-Kan., took up the cause in the Senate. Grassroots efforts by dealers and dealership employees garnered a 60-30 vote urging Senate conferees to accept the House language to exclude dealerships from the proposed agency. As a concession to secure the dealer exclusion, the Federal Trade Commission, which already oversees dealer-assisted financing, was granted expedited rule-writing authority over unfair or deceptive practices.

"The nation's 18,000 dealers applaud the persistent efforts of Rep. Campbell, Sen. Brownback and the bipartisan support from both senators and representatives who recognized the need for a balanced approach to protecting consumers while allowing continued access to affordable auto credit," said David Regan, NADA vice president of legislative affairs.
Media Contacts
Image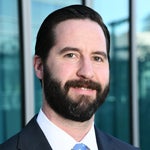 Jared Allen
Vice President, Communications
Image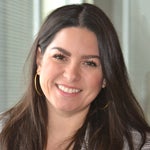 Juliet Guerra
Director, Media Relations