Auto Dealers Convene in Washington for NADA's Legislative Conference
WASHINGTON (Sept. 21, 2009) - Issues affecting the auto industry in 2009 have been like no other in recent history. Auto dealers from around the country have traveled to Washington numerous times and have been instrumental in lobbying on key measures, including securing government bridge loans for General Motors and Chrysler, arguing against drastic dealer cuts at congressional hearings, and helping enact two federal auto stimulus programs.

And last week, hundreds of new-car and -truck dealers returned to the nation's capital, this time to take part in the National Automobile Dealers Association's 34th annual Washington Conference.

"From the credit crunch to bridge loans and from bankruptcy to 'cash for clunkers,' it has been a year of unprecedented challenges and hard-fought successes," NADA Chairman John McEleney, a multifranchise dealer in Iowa, told an audience of 500 dealers and dealer representatives during the conference's general session. "Our industry has never been so significantly altered as it has been over the past year."

Dave Westcott, chairman of NADA's government affairs committee, said the creation of a Consumer Financial Protection Agency would pose a direct threat to dealer-assisted financing and could be the most damaging legislation that dealers have seen in a decade.  

"This overly burdensome new bureaucracy will decrease access to and ultimately increase the cost of credit for our customers," Westcott, a multifranchise dealer in North Carolina, said during the general session. "There are already enough laws on the books regulating dealers' credit transactions. We need to enforce the laws we already have. By better educating policymakers how our business model works, they can ensure that such a proposal doesn't hinder the ability of our customers to buy vehicles."

Keynote speaker U.S. Transportation Secretary Ray LaHood answered questions from dealers about the wind-down of the "cash-for-clunkers" program. LaHood called the program "the single most successful economic stimulus program" in the nation's history and a "bright spot" for auto sales. Easing dealers' concerns about the delays in reimbursements for "clunkers" sales, LaHood said: "I know some of you have a little heartburn, but you're all going to get paid."

Rep. Mike Ross, D-Ark., leader of the conservative "Blue Dog" coalition of House Democrats, spoke about the need to slow down the pace of health-care reform. Rep. Vern Buchanan, R-Fla., and Sen. Mike Johanns, R-Neb., discussed the growing U.S. deficit and the need to reduce government spending. Buchanan, owner of several dealerships in Florida, called the current Congress the most challenging legislative environment in more than 30 years and urged dealers to continue fighting for the interests of small businesses.

Before heading to Capitol Hill for scheduled visits with members of Congress, dealers were briefed on several key legislative issues that could affect the future of auto retailing. David Regan, NADA vice president of legislative affairs, discussed legislation aimed at restoring the franchise rights of dealers targeted for closure as a result of the bankruptcies of GM and Chrysler.

Regan also provided an overview of the Obama administration's "big initiatives," such as health-care reform, climate change (or "cap and trade") legislation, and an overhaul of financial services regulation.

When it comes to building momentum for a particular legislative priority, no other method is more effective than face-to-face meetings with legislators, Regan said.

"The more momentum we have, the better the result," he said. "It's that simple."

All three issues received more attention during a panel discussion with "insider" journalists Mike Allen, Jeanne Cummings and Eamon Javers of Politico, who provided a look at Washington politics and the Obama White House.

Charlie Cook, political commentator and publisher of the Cook Political Report, shared his insight on "purple America" (those areas of the country with nearly equal numbers of Democrats and Republicans) and the "dizzying" shift in power from Republicans to Democrats that has occurred over the last year.
Media Contacts
Image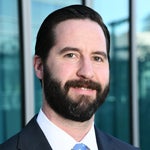 Jared Allen
Vice President, Communications
Image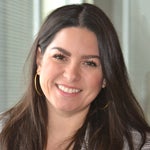 Juliet Guerra
Director, Media Relations