Auto Dealer Groups Urge President Obama to Revitalize Market for Vehicle Inventory Credit and Retail Auto Financing
NADA LEADS DELEGATION TO MEET WITH PRESIDENT'S AUTO TASK FORCE TODAY

WASHINGTON (March 6, 2009) - An unprecedented drop in consumer confidence, credit market chaos and a steep drop in lending have created an unsustainable business climate for thousands of the nation's new vehicle dealers and their employees, auto dealer groups said in a joint letter to President Barack Obama this week.

The National Auto Dealers Association, along with the American International Auto Dealers Association and the National Association of Minority Auto Dealers, cosigned the March 2 letter.

The trade associations, which represent 20,000 U.S. franchised auto dealerships, are urging President Obama to "immediately revitalize the asset-backed securities market for wholesale and retail auto loans and expand the Small Business Administration loan guaranty program to provide floorplanning and working capital for auto dealers."

"Without floorplan financing, an auto dealership will close within a matter of days, triggering additional unemployment and further erosion of the local tax base," the dealer groups stated. "… this presents the single greatest threat in the short term to dealership viability."

The dealer groups are asking the Obama administration to work with the Federal Reserve Board and the Treasury Department to refine the Term Asset-Backed Securities Loan Facility (TALF) and undertake any other options necessary to restore retail and floorplan lending.

Over the past year, about 1,000 dealerships have closed, forcing more than 50,000 Americans out of work. And thousands of employee layoffs have occurred at the dealerships that are still operating.

"Absent access to sufficient credit on reasonable terms, [dealerships] will sputter and die," the dealer groups wrote. "Dealers need retail credit to facilitate auto sales, because 94 percent of all vehicle purchases are financed. Dealers need working capital loans to meet current cash flow requirements such as payroll. Finally, dealers need floorplan financing, which is the specialized credit that enables dealers to buy their wholesale inventory of vehicles from the automakers."

The average floorplan loan is about $4.9 million, and nationwide dealers are collectively at risk for nearly $100 billion in inventory financing.

"We need to restore the availability of credit for the automotive retailing network both to ensure the recovery of the overall auto industry and to preserve the economic foundation of communities all across the country," the trade groups stated. "And time is very much of the essence."

Separately, NADA and NAMAD met today with the President's auto task force at the U.S. Department of the Treasury on how to stabilize the auto industry.

"It's important for the president's auto task force to understand that the No. 1 issue facing dealers is the dire need for vehicle inventory financing," said John McEleney, NADA chairman and a multi-franchise dealer in Iowa.
Media Contacts
Image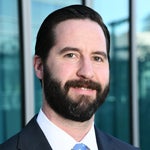 Jared Allen
Vice President, Communications
Image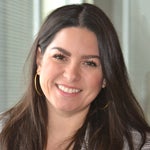 Juliet Guerra
Director, Media Relations