Annual NADA Data Report: Auto Retail Industry Builds Strength in 2004
SALES EXPECTED TO EDGE UP IN 2005
McLEAN, Va. (May 3, 2005) The nation's franchised new car and light truck dealers recorded their fourth strongest year on record in 2004, selling 16.86 million vehicles, up from 16.6 million in 2003, according to NADA DATA, a comprehensive annual analysis compiled by the National Automobile Dealers Association (NADA). Total dealership dollar sales volume exceeded $714 billion in 2004, up from $699 billion in 2003. The complete report appears in the May issue of NADA's AutoExec magazine.

Generous incentives, a recovering economy, relatively low borrowing rates and enhanced dealership services contributed to the industry's moderate growth last year.

According to the NADA DATA report, the light truck category grew for the 12th consecutive year, accounting for a record 8.3 million units sold, or 55.5 percent market share. The popularity of vans, pickups and, in particular, Crossover Utility Vehicles, drove the light truck gains. CUV, van and pickup sales continued to grow in the first quarter of 2005.

NADA Chief Economist Paul Taylor projects that overall light vehicle sales in 2005 will climb slightly to 16.9 million units. "Customer incentives and the performance of the stock market will be among the keys to achieving sales of 16.9 million," said Dr. Taylor. "NADA expects incentives to average at least $2,500 per vehicle for the year. However, if manufacturers increase them, sales over 16.9 million units are clearly possible," he added.

On the used car front, franchised new vehicle dealers sold nearly 19.7 million units in 2004, up modestly from 19.5 million units in 2003. Of these, 11.8 million were retailed and 7.9 million wholesaled. Despite the increase, Taylor noted that used car sales were impacted somewhat by layoffs in past years, but that many typical used car buyers returned to work in 2004 and are more likely to make a new or used vehicle purchase in 2005.

Highlights from the 2005 NADA DATA include:
The average retail selling price of a new vehicle increased in 2004 to $28,050, from $27,550 in 2003;
The average used vehicle transaction price at dealerships rose to $14,250, from $13,500 the previous year;
The average dealership annual payroll was $2.33 million, a $20,000 increase over 2003;
The total industry payroll was $50.5 billion, up $500 million, representing nearly 13 percent of the nation's total retail trade payroll;
The number of franchised new vehicle dealerships in the U.S. dropped very slightly in 2004 by 10 to 21,640;
Auctions continue to increase in importance as a source of used cars at dealerships, from less than 10 percent in the early 1980s to 33 percent in 2004.
Media Contacts
Image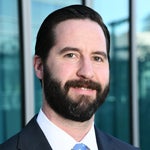 Jared Allen
Vice President, Communications
Image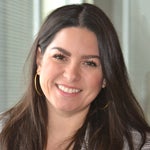 Juliet Guerra
Director, Media Relations