ADESA Auction Raises $40,000 for Veterans' Canine Companions
NADA CHARITABLE FOUNDATION DONATES AN ADDITIONAL $20,000
SAN FRANCISCO (Jan. 27, 2015) It was a winning team that raised $40,000 to train service dogs for the Wounded Veterans Initiative of the Canine Companions for Independence (CCI).

The event - where ADESA auctioned a 2012 Harley-Davidson Heritage motorcycle - was held at the 98th annual National Automobile Dealers Association Convention & Expo in San Francisco on Jan. 24.

The winning bid of $20,000 by Greg Noonan, director of Insight Media Enterprises, was matched by Joe Verde, who'd won the auction the previous two years.

The auction's proceeds were added to two $10,000 grants from the National Automobile Dealers Charitable Foundation to CCI during the convention.

"It was absolutely amazing to see everyone support ADESA's charity motorcycle auction. Congratulations to the winner Greg Noonan and thank you to Joe Verde for matching the winning bid," said ADESA President and CEO Stéphane St-Hilaire. "But the real winner is the NADA Foundation and Canine Companions for Independence. We are honored to be able to support these great causes that help so many and are pleased with the ongoing success of this charity event."

CCI trains companion dogs for, among others, wounded veterans, a cause long supported by the nation's new-car and -truck dealers. The motorcycle was donated by ADESA, which runs used-vehicle auctions throughout North America.

Noonan prevailed through spirited bidding. "ADESA is a new-time company with old-time values," which are shared by Verde, he said. "They understand that in the end you're measured not by what you've kept, but by what you've given away."

Verde, who served in the Army in Vietnam and who is president of the Joe Verde Group in San Juan Capistrano, Calif., said, "I have nothing but respect for these guys at CCI." Verde has seen CCI training sessions and attended a "graduation" of dogs and their masters.

"When I went in [to the graduation ceremony], they gave me a box of Kleenex, and I said 'I don't need these.' But when you watch the people get their dogs and hear their stories...." His voice trailed off. "I'll never stop doing it; they're too important."

The four ADESA auctions have now raised $111,000 for the NADA Foundation and Canine Companions for Independence. Proceeds from the auction and the grant go to NADA Foundation's Frank E. McCarthy Memorial Fund, in whose name the CCI donation is made. McCarthy was chief executive of NADA from 1968 to 2001.
 
Media Contacts
Image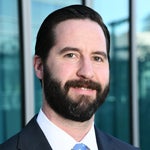 Jared Allen
Vice President, Communications
Image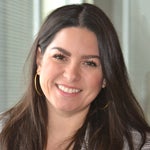 Juliet Guerra
Director, Media Relations