The new pilot automotive technician apprenticeship program, created by the NADA Foundation, Urban League of Louisiana (ULLA), the National Urban League (NUL), and Louisiana Automobile Dealers Association (LADA) is under way in New Orleans and Baton Rouge. Twenty apprentice candidates have been selected to participate in the workforce development initiative, announced in 2022 to promote diversity in the dealership workforce while simultaneously addressing the industry technician shortage.
"At my fourth-generation dealerships in Texas, our vision is families helping families. So beyond literal family, we hire and serve with a family mindset," said Annette Sykora, NADA Foundation chairwoman and dealer principal of Smith South Plains Ford Lincoln in Levelland, Texas. "And we go home each day knowing we give our employees the best support we can. So, if we can support more women, more minorities, and more people with diverse backgrounds to enter the auto industry, our family grows. And that makes us stronger." 
Image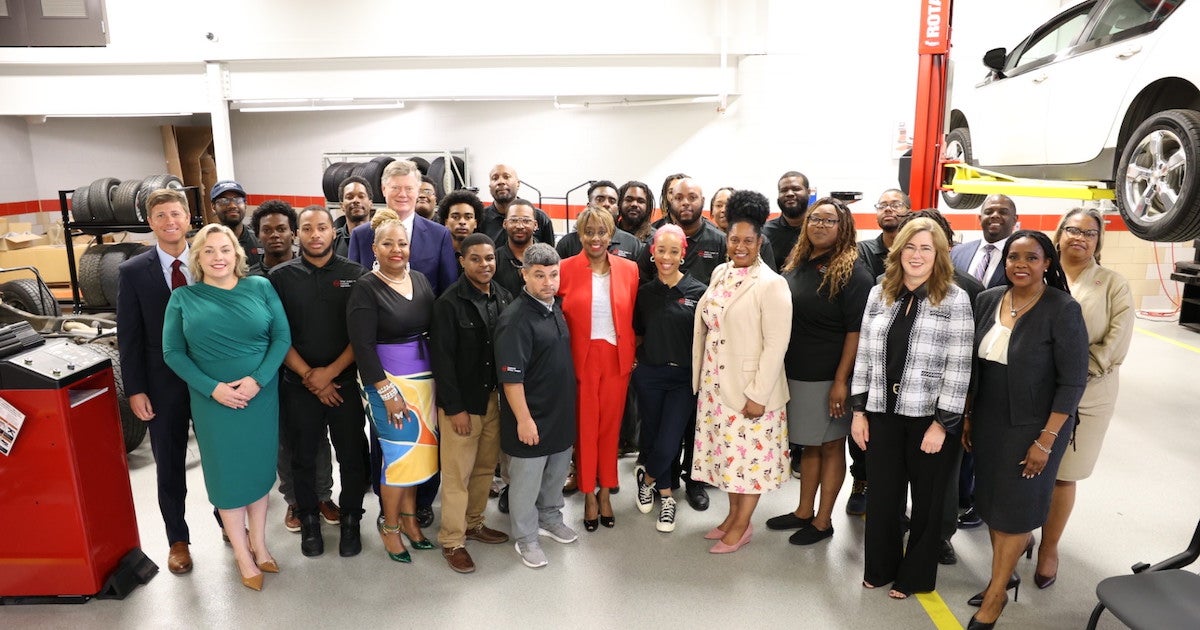 The auto industry will need nearly 80,000 more service technicians each year between now and 2026: 46,000 new positions and replacing 30,000 retirees. But with only around 37,000 graduating each year from technical schools, there is a shortage of 39,000 technicians per year. 
"The future of the auto industry depends on our ability to recruit, train, and retain the best people throughout America's dealerships," Geoffrey Pohanka, NADA chairman and chairman of Pohanka Automotive Group, said at the March 22 press conference in Baton Rouge, La. celebrating the program. "I can tell you that having a well-trained workforce—from the sales floor to the service center—is what will make or break our industry. When it comes to local auto dealerships, people are our most valuable assets."
The first step of the program is run by NUL in concert with ULLA, providing four weeks of professional skills training, which will focus on basic work skills, financial literacy, and an overview of the industry. NUL has provided this service for other employer partners, including programs tailored to specific businesses.
Apprentice candidates then attend exclusive classes at Baton Rouge and Delgado Community Colleges. Funded by the NADA Foundation and taught by automotive experts, the classes provide hands-on experience with vehicles, parts, tools, and safety equipment and introduce the apprentices to basic maintenance and repair activities. Throughout the training period, apprentices earn a learning wage.
This is a win-win for the dealers, most of which are almost always recruiting new technicians. The NADA Foundation is optimistic this initiative will not end in Louisiana. The pilot program could lead to a model for federal grants to set up similar programs across the country.
"The dealer business welcomes people wherever they are in their career and can help them go as far as they want to," said Sykora. "I'm excited for the work ahead. Let's expand the tremendous family that we have in this great industry. It's the key to all our success."
For more stories like this, bookmark www.NADAheadlines.org as a favorite in the browser of your choice and subscribe to our newsletter here: