Raymond "Ike" Suresky knew how to get a warm welcome from his family when he came home from a long day of selling Oldsmobiles, Plymouths, Chryslers and other automobiles in Goshen, N.Y. 
"My father said [Ike would] come home sometimes from work, and say, 'We made the money, honey,'" says Joseph Suresky, Ike's grandson and the third generation to own R.I. Suresky & Sons.
Railroad Ties
Ike Suresky was born in Warwick, N.Y., in 1893, and as a young man made his way to Goshen—county seat for Orange County, N.Y. Fascinated by the newest fad—the automobile—Ike started his own business selling car parts and accessories, including tires, batteries, belts and motor oil in 1916. But he soon set his sights on expanding his business and selling the cars themselves. 
Before the era of franchise dealers, trains would come through town carrying cars, including Hupmobile, Durant, Nash, Pierce-Arrow, Whippet and Oldsmobile models. The town of Goshen happened to be on the Erie Railroad. When the train would stop at the Erie Freight Depot, anyone who had the money to buy a car, including Ike, could do so right then and there. "He would get the cars off the train and sell them one at a time," Joe says. 
Ike soon built a garage at 150 West Main St. and had his parts store at 164 West Main. By the 1930s, he was tapped by the Chrysler Corp. to become a DeSoto dealer and also acquired a Plymouth dealership.
Ike's upward trajectory was stalled by the outbreak of World War II, when auto plants were converted to make tanks, planes and other military equipment, so there were no cars to sell. Ike, like many auto dealers at the time, had to pivot, depending on sales of parts, accessories, and service and repair to keep his business afloat. 
The Force Behind the Success
After serving in the military during the war, Ike's son Harold entered the family business and the dealership moved to 224 West Main St. in the late 1940s. When Ike died in 1960, Harold took over the business. 
In the 1970s, Harold added Dodge cars and trucks to his Chrysler franchise and ran the business with his wife, Helen, a former schoolteacher from the Bronx. 
When Harold got sick in the mid-1970s, Helen took over, standing up to anyone who questioned whether she could run the business by herself, including a parts manager who had been there for 35 years. "She is a tough and feisty person, [and] was really instrumental in moving our business in a forward direction," Joe says of his mother, who is now in her 90s and living Florida. "She was the force behind our success."
Joe joined the family business in 1982 after graduating from college, although, like most children raised in a dealership family, he began working at the business long before that. "When I was 12 years old, I was washing cars," he says with a laugh. Joe worked in just about every part of the dealership, taking over as president in 2009. 
Looking Toward the Future
Today, Suresky & Sons sells and services Chrysler, Dodge, Genesis, Hyundai, Jeep, and Ram cars and trucks out of their dealership at 2 Hatfield Lane in Goshen. Joe has undertaken a multi-million remodel of the facility and recently broke ground on brand-new 38,000-square-foot Hyundai store. 
While Joe is not looking to retire, the 63-year-old is considering the future leadership of Suresky & Sons and weighing his options. Both of his children have their own careers, which they are passionate about. "When I was younger, my parents and I got together all the time for dinner at home or out at a restaurant. But we'd always be talking about the business and things would get heated," he says. "My daughter is getting her Ph.D. in psychology and when we get together, we don't talk about business. We talk about the things that she's doing." 
Joe recently sponsored three of his most trusted senior team members for NADA's Academy program and plans to groom all of them to be future dealership leaders. "My father drove it into my head—you can have a business that's 106 years old and run it into the ground in weeks or even days," Joe says. "I feel that people should have skin in the game."
Joe remains humbled by his family's history and the hard work and dedication that kept R.I. Suresky in business. "My grandfather was a self-made businessman. I've been doing this for 40 years, but I can't say I'm self-made," says Joe. "Many third-generation family dealers, we don't comprehend how fortunate we are and how difficult it was to start a business."
For more stories like this, bookmark www.NADAheadlines.org as a favorite in the browser of your choice and subscribe to our newsletter here:
Image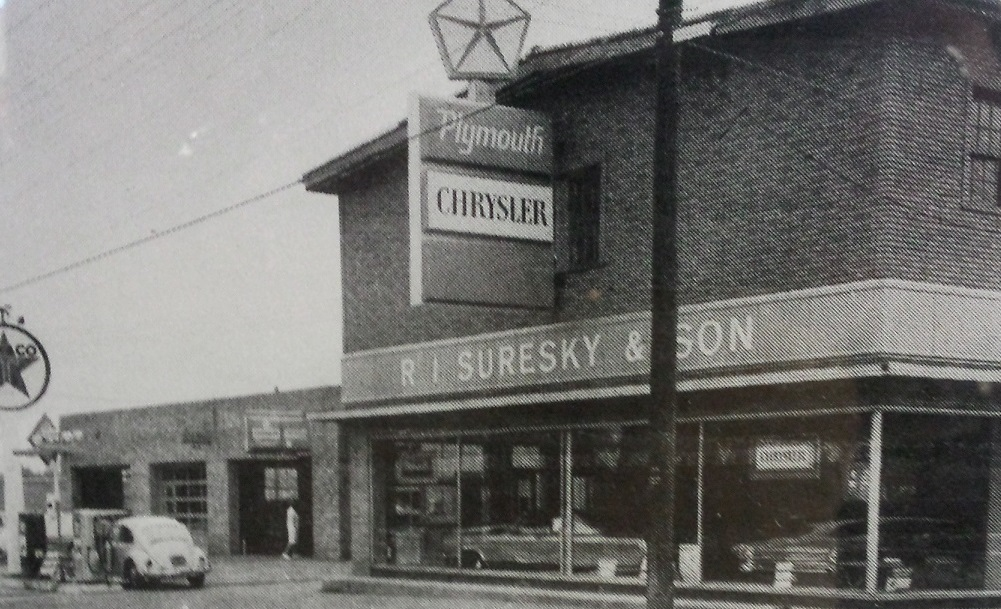 Image