Why should your dealership invest in multichannel digital marketing for the service and parts department? Your current service customers are your future pipeline of sales for the dealership. It's good business to invest in digital marketing for the service and part departments knowing they too can contribute to the sales side of the dealership. Grow your service and part department, grow your sales.
Here are a few more reasons why you need multichannel digital marketing for your dealership's service and parts department:
Reason #1 - Service customers use the internet to research options. 
A 2015 Autopoint study found:
34% of customers are more likely to use internet resources before taking their vehicles in for service.
47% visited the store's website before the service visit.
33% researched common prices for automotive services.
26% researched specific vehicle services.
23% read online reviews of automotive stores.
How easy is it to find your service department on Google or Facebook? Do you have an online digital footprint that dominates your local market? If you don't, there is no question you are losing customers. It's time to retire the outdated traditional marketing tactics that no longer produce results and move into the digital marketing era.
Image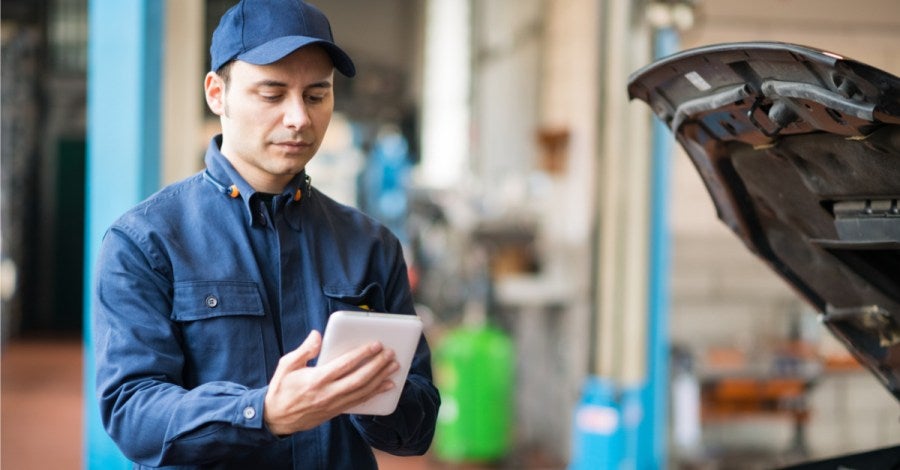 Reason #2 - Fans of the service department are more likely to purchase from the dealership.
85% of customers indicated that the service department experience impacts their likelihood to purchase, according to V12 Data's blog.
40% of car buyers reported that the service department's reputation was significantly crucial in choosing the dealership to buy from.
The Internet Empowered Customer is more informed than ever before. That knowledge brings forth a sense of empowerment in the customer. The sense of empowerment builds high expectations for the service department to deliver on. The good news is that if the service department meets and exceeds the Internet Empowered Customer's expectations, they will likely purchase a car from the dealership in the future.
Reason #3 - Millennial Customers want multichannel communication options.
According to the 2016 AutoLoop Digital Engagement Study, dealers are losing an average of $380,000 annually in service and revenue due to missed opportunities to engage with, and retain, their Millennial customers. In 2015, 29 percent of Millennials had vehicle repair in the last twelve months and Millennials represented 25% of all consumers getting vehicle repairs. Millennials aren't college-aged kids living in their parents' basements anymore. The older segment of the generation is mid-thirties, highly educated and employed in professional careers. Millennials have money to spend on car service and repair. How well are you capturing those dollars? --
Image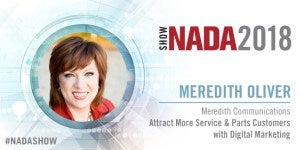 Register for the 2018 NADA Show and be sure to attend Meredith Oliver's workshop, How to Attract More Service & Part Customers with Digital Marketing, at NADA Show 2018 in Las Vegas.
Learn more and view the full workshop and education session schedule at NADAshow.org.