10- or 20-Year Group Level Term Life Insurance
Up to $1 million in valuable coverage guaranteed
not to increase for 10 or 20 years
Underwritten by New York Life Insurance Company
This coverage is offered to NADA dealership owners and managers at exclusive group rates – rates that may be lower than those you can find on your own. Whether you're looking to supplement existing coverage or buying for first-time coverage, go online to lock-in your lowest rate, get a free rate quote and apply in minutes.
Term Life Insurance for dealer owners and managers
Higher coverage amounts
Benefit amounts of up to $1 million that will never decrease due to your attained age or poor health.
Guaranteed rates
The rate you pay is guaranteed not to increase for the entire length of the 10 or 20-year term you choose.
"Living Benefits"
Should you become terminally ill, you may use up to 50% of your death benefit for whatever you wish. Receipt of an accelerated death benefit may effect eligibility for Public Assistance Programs. Prior to applying for accelerated death benefits, you should consult with the appropriate Social Service agency and/or financial advisor or attorney.
Family Coverage
Coverage is available for the entire family, including your spouse and children.
30-day free look
Once you receive your Certificate of Insurance you will have 30 days to review it. If you're not satisfied, we can cancel the coverage, without claim, and refund your premiums.
One of the strongest life insurers
New York Life has received the highest financial strength ratings currently awarded to any U.S. life insurer from all four major credit rating agencies*
Contact
Image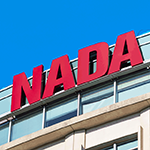 NADA Insurance
8484 Westpark Drive
Suite 500
Tysons, VA 22102
Insurance tailor-made for NADA members
Ready to get started?
Apply with confidence. NADA Insurance is underwritten by New York Life Insurance Company.
Or call us at 888.461.6232
* A.M. Best (A++), Fitch Rating (AAA), Standard & Poor's (AA+) and Moody's Investors Service (Aaa). (Ratings as of 10/18/2022)
Image

Group Insurance Programs Underwritten by
New York Life Insurance Company
51 Madison Avenue
New York, NY 10010 on Policy Form GMR
Image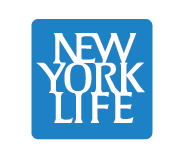 Why the New York Life Insurance Company? Click here to learn more about New York Life.
NEW YORK LIFE and the NEW YORK LIFE Box Logo are trademarks of New York Life Insurance Company.
New York Life Insurance Company (NAIC 66915) is licensed to transact business in all 50 states including the District of Columbia and is domiciled in the state of New York at 51 Madison Avenue, New York, NY 10010
AR Insurance License # 2013365 • CA Insurance License # 0D86643
ND-WB-2019