Employer Paid Tiered Group Life Insurance
Flexible coverage to meet your
dealership's benefit goals
Easy implementation process requires no underwriting
Comprehensive menu of tiers and coverage options to meet the goals of your dealership – while staying within your budget. You can add optional accidental death & dismemberment (AD&D) coverage and coverage for spouses and children. Request a free, no obligation consultation today.
3 levels of coverage for defined employee groups
Group 1: Owners
Up to $200,000 in coverage for owners, partners, chairmen of the board, presidents, officers, or their successors.
Group 2: Managers
Up to $100,000 in coverage, exclusively for managers.
Group 3: Employees
Up to $50,000 in coverage for all other employees.
Contact
Image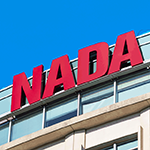 NADA Insurance
8484 Westpark Drive
Suite 500
Tysons, VA 22102
Insurance tailor-made for NADA members
Image

Group Insurance Programs Underwritten by
New York Life Insurance Company
51 Madison Avenue
New York, NY 10010 on Policy Form GMR
Image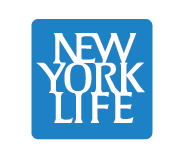 Why the New York Life Insurance Company? Click here to learn more about New York Life.
NEW YORK LIFE and the NEW YORK LIFE Box Logo are trademarks of New York Life Insurance Company.
New York Life Insurance Company (NAIC 66915) is licensed to transact business in all 50 states including the District of Columbia and is domiciled in the state of New York at 51 Madison Avenue, New York, NY 10010
AR Insurance License # 2013365 • CA Insurance License # 0D86643
ND-WB-2019