Each year at ATD Show, NADA/ATD and other industry experts come together to present an update on the most important topics affecting commercial truck dealers at the time. This year is no exception as our legal experts dive into the most recent policy updates and changes that will influence dealers' businesses in the coming months and years.
ATD Industry Roundtable: 2020 Federal Policy Challenges and Opportunities
ATD Legislative Affairs and Regulatory Affairs will provide an interactive review of current policy challenges and initiatives affecting commercial truck dealers, including the Modernize the Truck Fleet Coalition, an industry alliance among trade groups, equipment manufacturers and businesses representing broad sectors of the trucking industry.
Attendees will be briefed on ATD's FET repeal efforts and compliance with FET reporting mandates, navigating the comprehensive tax reform law, the Energy Star partnership, and safety issues including our new Federal Motor Carrier Safety Administration (FMCSA) Guide. Attendees will also learn about the latest state and federal privacy law changes and threats to dealer data, new labor law mandates, and existing and upcoming obligations on creditors.  Sponsored by Ally. 
Image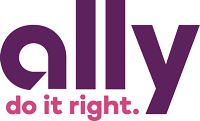 Friday, February 14, 3pm-4:30pm
Westgate Las Vegas Resort & Casino
Featuring:
Doug Greenhaus, Chief Regulatory Counsel, NADA Environment, Health and Safety
Michael Harrington, Vice President, NADA Legislative Affairs
Paul Metrey, Vice President, NADA Regulatory Affairs 
Brad Miller, Director, NADA Legal and Regulatory Affairs and Senior Counsel 
Jon Pritchett, ATD Show Chairman, President and CEO of Nextran Truck Centers (moderator)
ATD Show 2020 takes place February 14-17 in Las Vegas. It's not to late to join us for the Commercial Truck Industry Event of the Year. Learn more and register today.