South Dakota Auto Dealer Attends 31 Consecutive NCAA Final Four Tournaments
NEW ORLEANS (April 2, 2012) - Doug Knust, a new-car dealer in South Dakota and avid sports fan, has attended every NCAA men's basketball Final Four tournament since 1982.

"I never intended to start a streak like this. It just happened," says Knust, owner of Harry K Chevrolet Buick in Chamberlain, S.D., and Harry K Ford Store in Winner, S.D.

This year, Knust-who has seen 92 Final Four games-is attending the tournament with six college friends, who have been the core group over the past 10 years. The 2012 NCAA tournament in New Orleans, which ends tonight, marks his 31st consecutive trip.

"One of these guys has been to all 31 with me. Another has been to 23 with me. Our group has been as big as 17 and as few as four," says Knust, who represents South Dakota as a board member of the National Automobile Dealers Association.

Knust, a resident of Chamberlain, S.D., says trying to recall his most vivid memories from the Final Four games over the past three decades is like asking him to pick his favorite child.

"The first year I went, Michael Jordan hit the jumper to beat Georgetown. That was a thrill and kind of got me hooked," he said. "In 1985, I sat in the middle of the Villanova section when they played the perfect game to beat Georgetown." The most recent highlight: Last year, when Knust sat right behind George and Barbara Bush.
Media Contacts
Image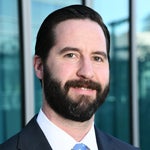 Jared Allen
Vice President, Communications
Image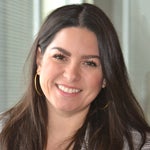 Juliet Guerra
Director, Media Relations