New NADA Study: The Dealer Franchise System Works Best for Manufacturers
DEALERS BEAR THE COST AND RISKS OF INVESTMENTS—AT VIRTUALLY NO COST TO THE MANUFACTURERS—AND PROVIDE A VAST DISTRIBUTION CHANNEL THAT BENEFITS CONSUMERS
McLEAN, Va. (June 18, 2014) - A new study released today by the National Automobile Dealers Association (NADA) highlights why the dealer franchise system is the most efficient  and effective way for auto manufacturers to distribute and sell automobiles nationwide.

"Franchised dealers invest millions of dollars of private capital in their retail outlets to provide top sales and service experiences, allowing auto manufacturers to concentrate their capital in their core areas of designing, building and marketing vehicles," the study says.

Key findings of the NADA study, "Auto Retailing: Why the Franchise System Works Best," include:
The average dealership today requires an investment of $11.3 million, including physical facilities, land, inventory and working capital.
Nationwide, dealers have invested nearly $200 billion in dealership facilities.
Annual operating costs totaled $81.5 billion in 2013, an average of $4.6 million per dealership. These costs include personnel, utilities, advertising and regulatory compliance.
The vast majority-95.6 percent-of the 17,663 individual franchised retail automotive outlets are locally and privately owned. They generate billions in state and local taxes annually and provide significant employment opportunities that help build goodwill in the community.
Manufacturers benefit from the high return on capital invested in manufacturing vehicles, as opposed to the low margin of retailing them.
Dealers bear the cost and risks of these investments-at virtually no cost to the manufacturers-and provide a vast distribution channel that benefits the consumer.
The study is part of a major new "Get The Facts" initiative from NADA to promote the benefits of America's franchised new-car dealership network. The initiative includes a Web site and variety of multimedia resources available at www.nada.org/GetTheFacts .

The centerpiece of the project is a two and a half minute animated video detailing the benefits of the dealer franchise system, viewable here. Other resources include a 30-second video, a fact sheet on the consumer benefits of dealers, a longer informative FAQ, a document explaining the reasons for state franchise laws, an infographic and other materials.

There are nearly 17,700 new-car dealerships with about 32,000 domestic and international franchises that employ more than 1 million people in the U.S.
Media Contacts
Image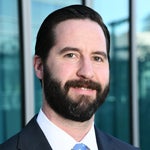 Jared Allen
Vice President, Communications