NADA: Used-Vehicle Sales Up 1.3% through June 2015
USED VEHICLES RETAILED AT NEW-CAR DEALERSHIPS UP 2.6 PERCENT IN JUNE YEAR-TO-DATE

MCLEAN, Va. (July 9, 2015) - Used-vehicle sales across all retail channels reached just under 4.4 million units in June bringing the year-to-date total to nearly 18.6 million used cars and light trucks, says the National Automobile Dealers Association.

Through the first six months of 2015, used vehicles retailed were up 1.3 percent compared to the same period a year ago.

New-car dealers retailed 1.6 million used vehicles in June, up 2.5 percent for the month year-over-year. Retail sales by used-car dealers rose to 1.4 million in June, a 3.6 percent increase compared to the same month a year ago. Private-party transactions were up 1.1 percent in June 2015 compared to June 2014.

"Used-car sales have risen this year because of increased consumer demand. More car shoppers are looking to trade-in and trade up their vehicles," said NADA Chief Economist Steven Szakaly. "In addition, trade-in values have held up surprisingly well, and there is currently no sign of weakness in either the new- or used-car market."

For a subscription to more a detailed monthly release and access to the historical data series going back to 2010, please contact sgszakaly@nada.org and enter "Used-Vehicle Forecast" in the subject line.
Media Contacts
Image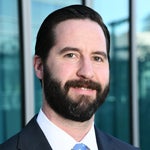 Jared Allen
Vice President, Communications
Image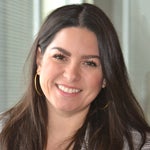 Juliet Guerra
Director, Media Relations