NADA: Used-Car Prices Will Fall, but Gradually
BY JONATHAN BANKS
Aug. 20, 2014

Is a sharp correction in used-vehicle prices imminent? The National Automobile Dealers Association expects used-vehicle prices will indeed start to fall-but gradually, not all at once.

After the Great Recession, a sharp decrease in new-vehicle sales greatly reduced the supply of late-model used vehicles. At the same time, price-conscious consumers opted for more affordable used vehicles rather than new vehicles. These two factors helped lift used-vehicle prices by 17% from 2007 to 2013, according to NADA. Prices have grown another 2% so far this year to an all-time high of $16,560.

Now, an improving economy and increased employment have brought new-vehicle sales back up to pre-recession levels, which in turn has increased the supply of late-model used vehicles. Ultimately the additional volume of used vehicles and an increasingly competitive new-vehicle market - both in terms of pricing and consumer demand - will decrease used-vehicle prices.

But there are many reasons why such a correction in used-vehicle prices will happen gradually. First, while the used-vehicle supply is recovering, it's being done at a steady pace. This means that associated pressure will also come into play incrementally over time and not in one massive wave.

Second, economic growth and an improving employment situation will unlock demand for both new- and used-vehicle buyers. Certainly, a stronger financial position will continue to see many consumers shift back to the new-vehicle market. But it will also support demand for used vehicles-particularly among hourly-wage and part-time workers.

Third, the used-car landscape is dramatically different today than it was in 2007. Dealerships have bolstered the used-vehicle world with increased staff, advertising, software and infrastructure all designed to make the used-vehicle department as much a part of the business as the new-vehicle department. (Large dealer groups like Sonic and Asbury are even opening standalone used-car dealerships.) True, this is partly based on the lack of new-vehicle demand during the financial crisis, but there is also a much longer, more stable trend underlying this as well: the dramatic increase in the quality and reliability of vehicles-coupled with the success of manufacturer Certified Pre-Owned programs-has blurred the lines between a new vehicle and a used vehicle in the minds of consumers.

All these factors greatly reduce the risk of an impending collapse in used-vehicle prices. To be sure, automaker actions will play a key role in determining how far prices will fall in the coming years. The current level of incentive spending is as high as it's been since 2010. With North American production scheduled to increase 9 percent through 2017, this raises the potential for incentive spending to grow even further if new-vehicle sales don't live up to expectations. But while incentives likely will continue to rise, NADA doesn't expect spending (and cash discounts in particular, or the form of incentive with the most direct and immediate impact on used-vehicle prices) to return to the destructive levels of the last decade-at least in the near-term.

Taking current market trends into consideration, NADA expects used-vehicle prices to finish the year roughly on par with 2013, before dropping by 3.5 percent to 4 percent in 2015 and 2016. Notable, yes, but even with the cumulative 8 percent decline factored in, prices will still be well above levels recorded in the decade and half leading up to the last recession.

Jonathan Banks is executive automotive analyst for the NADA Used Car Guide.
Media Contacts
Image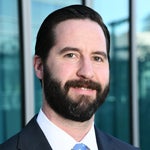 Jared Allen
Vice President, Communications