NADA Used Car Guide Says Todays Market Demands Both Spot Pricing and Depreciation Trends
AUCTIONNET DATA, NADA GUIDE VALUES HELP INDUSTRY ADJUST TO DECLINING NEW-VEHICLE SALES MARKET

MCLEAN, Va. (May 6, 2008) - With new-vehicle sales down 9 percent through April year-to-date, franchised new-car dealers are increasingly focusing their attention on used-vehicle operations to meet changing consumer preferences and build profitability in a struggling economy.  Essential to their success is accurate used-vehicle valuation information, reflecting both "on-the-spot" wholesale pricing information and cyclical depreciation trends in a car's value.

NADA Used Car Guide, the industry standard for used-vehicle valuation and information, is the only source that offers two distinct products that address the need for both spot and trend information.
AuctionNet data captures 80 percent of all auction transactions nationwide, including all sales from Manheim and ADESA, as well as participating ServNet, ABC and key independent auctions.  Available exclusively through NADA, in partnership with the National Auto Auction Association, it provides the most accurate and comprehensive data available on the wholesale market for timely spot pricing decisions.
NADA Official Used Car Guide is the leading source for market-reflective used vehicle values for timely financing and other asset value decisions; building on a 75-year heritage of trust and credibility with businesses across all segments of the industry - financial, insurance, government, leasing, OEMs and dealers.

"These two products together give dealers the most complete and accurate picture of the market today, for all timeframes, and that helps them make informed business decisions that can drive profitability on the used side," said Mike Stanton, vice president and chief operating officer of NADA Used Car Guide.

"AuctionNet is the most accurate, comprehensive and timely wholesale database available -- period," said Terrence Wynne, director of editorial and data services for NADA Used Car Guide.  "Differentiated from the competition, it reports current rates from actual auction transactions, rather than trying to approximate it with more frequently reported guidebook values.

"For decisions that call for a longer-term overall asset value perspective, like loans, tax assessments, total-loss settlements and portfolio valuations, NADA Guidebook values provide the best information for that decision-making process. We are the trusted source for dealers, banks and governments for a reason -- reliability."

About NADA Used Car Guide
Over a 75-year history, NADA Used Car Guide has earned its reputation as the leading provider of market-reflective vehicle valuation products, services and information to businesses throughout the U.S. and worldwide.  NADA's editorial team collects and analyzes over one million combined wholesale and retail automotive-related transaction prices per month.  Its guidebooks, auction data, analysis, and data solutions offer automotive, financial, insurance and government professionals the timely information and reliable solutions they need to make better business decisions.
Media Contacts
Image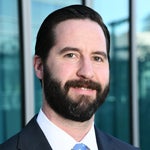 Jared Allen
Vice President, Communications
Image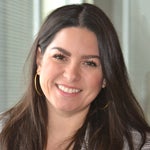 Juliet Guerra
Director, Media Relations