NADA Says EPA Decision to Grant California Waiver is Troubling
WASHINGTON (June 30, 2009) - In response to the action taken today by the Environmental Protection Agency to allow California and 13 other states to implement their own fuel economy and greenhouse gas program, John McEleney, chairman of the National Automobile Dealers Association, issued the following statement:

"EPA's decision to reverse its 2008 denial of California's request for a pre-emption waiver is sadly a triumph of politics over good common sense.

"NADA has commended President Obama for his announcement last month recognizing and addressing the 'patchwork' aspect of California's greenhouse gas rules. We also recognize that California has stated its willingness to conform its rules to the President's forthcoming national program.

"However, NADA remains concerned that today's action risks a series of negative results if that conformity never occurs. These include the potential for triple regulation of major manufacturers such as General Motors and Toyota.

"Moreover, with its action today, the Obama administration has effectively ceded the long-term setting of national fuel economy standards to unelected California regulators. The administration has now created the framework for three fuel economy standards, administered by three different agencies and under three different sets of rules. As a result, consumers in the future risk facing significantly reduced new vehicle choices and substantially higher new vehicle prices."

BACKGROUND: Earlier this year, NADA released a comprehensive report on California's fuel economy regulations entitled "Patchwork Proven."  This report found that California's fuel economy regime:
Is illegal under federal law;
Exempts over a dozen global automakers from regulation;
Creates a "cross-border sales loophole" that will encourage new car buyers to purchase vehicles outside of "California" states;
Has a lower fuel economy standard than the federal CAFE standard; and
Creates a "patchwork" of differing state regulations.
Media Contacts
Image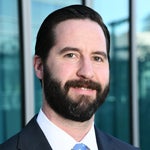 Jared Allen
Vice President, Communications
Image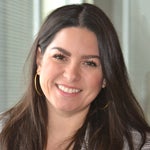 Juliet Guerra
Director, Media Relations