NADA President Phil Brady Elected Chairman of AYES
DETROIT (March 14, 2007)-Phillip D. Brady, president of the National Automobile Dealers Association (NADA), has been elected chairman of Automotive Youth Educational Systems (AYES), succeeding GM chief executive Rick Wagoner.

The election took place at the meeting yesterday of the Board of Directors for AYES, a partnership of automotive manufacturers, dealers and schools to encourage young people to consider automotive technician careers and prepare them for rewarding positions in the field.

"My priority will be to increase dealer participation and involvement in AYES," said Brady. "This is truly a win-win situation. AYES helps dealers find their next generation of technicians, young people get their careers jumpstarted, and customers get better service from well-trained employees.

"As AYES enters its second decade, I can think of no individual who is better qualified to address the future needs of the franchised new-car and heavy-duty truck dealers than Phil Brady," said Paul McMillen, president of the Pennsylvania Automotive Association and AYES representative from the Automotive Trade Association Executives group. "Phil brings to the table a unique understanding of the many challenges faced by franchised dealers as they work to attract the very best and brightest individuals as technicians in the service area. I believe through his leadership, innovation and energy, AYES will continue to thrive and the dealer community will benefit for years to come."

Among the initiatives planned during Brady's one-year tenure as chairman is a new long-distance Internet-based program primarily for dealers in areas without an AYES school nearby.

"It's particularly significant that Phil is chairman in the year that AYES will pilot this new online e-learning initiative that will allow all dealers to take advantage of the AYES model and programs," said AYES President Larry Cummings.

AYES, created in 1995 as an industry solution to the nationally recognized shortage of auto technicians, provides a wide variety of automotive training programs for students in partnership with their schools. Last year, AYES honored its 10,000th mentored intern.

AYES is affiliated with 430 high school automotive programs in 46 states. NADA is a founding member and nearly 4,000 auto dealers support the organization.
Media Contacts
Image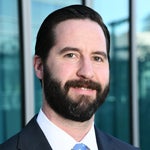 Jared Allen
Vice President, Communications
Image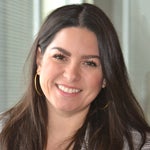 Juliet Guerra
Director, Media Relations