N.A.D.A. Online Offers Customers More Value
McLEAN, Va. (May 15, 2007)-NADA Analytical Services Group (NADA ASG) announced today that it has added the IRON Solutions farm equipment values to its popular online valuation tool, N.A.D.A. Online.

"Our customers' needs come first at NADA ASG," said Michael Stanton, NADA ASG vice president and chief operating officer. "The addition of used farm equipment valuations fills a gap for many of our online subscribers, especially those in government, credit unions, insurance and small and community banks.  We are very pleased to have a highly-respected company like IRON Solutions as our strategic partner."

NADA ASG and IRON Solutions have both long been the recognized authorities for supplying used vehicle and equipment valuation data in their respective industries," said Darwin Melnyk, IRON Solutions chief executive officer. "IRON Solutions is pleased to join forces with NADA ASG, to expand the delivery of our valuation data to financial institutions, insurance companies and government agencies. For many years, IRON Solutions' equipment market intelligence has been accepted and used by equipment manufacturers, their finance companies and dealers across North America. N.A.D.A. Online is an ideal foundation to incorporate and distribute our data into these important IRON Solutions markets."

Updated quarterly and available for all five IRON Solutions regions, the farm equipment valuations can be booked out by make model. After clicking the "Get Value" button, additional information appears, such as average engine hours, reconditioning costs, available options and their values and a list of features for that particular piece of equipment. Option adjustments are calculated automatically and then users can print reports for future reference. Currently, the winter and spring 2007 IRON Solutions values are available for N.A.D.A. Online subscribers.

N.A.D.A. Online presents a wide variety of electronic used vehicle valuations. The market-reflective used passenger cars and light-duty truck valuations, for which NADA ASG is best known, are available along with new vehicle information and MSRP data, plus valuations for commercial trucks, motorcycles, RVs, marine, limousines and now farm equipment.

"N.A.D.A. Online offers both ease of use and easy access," said Stanton. "Users can access eleven guides with a few clicks of a mouse and just one subscription.  That saves a lot of time and eliminates the need for disparate source materials. It's point and click, providing automatic calculations and printable reports for future reference."

About NADA Analytical Services Group
NADA Analytical Services Group, a NADASC subsidiary, has provided used vehicle valuation products and services since 1933.  Its client base stretches across the entire used vehicle valuation industry, including automotive, finance, fleet/lease, government and insurance companies and agencies. In addition to the N.A.D.A. Official Used Car Guide, N.A.D.A. also produces the N.A.D.A. e-Valuator valuation software family, various developer's tools, the ATD/N.A.D.A. Official Commercial Truck Guide, AuctionNet Online, consumer and business web sites.and a full line of appraisal guides, including RVs, boats and motorcycles.  Most recent products include N.A.D.A. Portfolio Online and AutoVector, a web-based reporting and analysis tool.

About IRON Solutions
IRON Solutions is the leading source of Equipment Market Intelligence for used agricultural, industrial, and outdoor power equipment. We provide an integrated portfolio of services to manufacturers, dealers, producers, and financial services firms who want to make business-critical decisions, informed by easily accessible and accurate market information.
Media Contacts
Image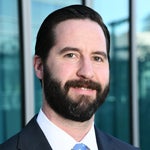 Jared Allen
Vice President, Communications
Image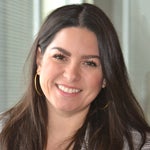 Juliet Guerra
Director, Media Relations