NADA to Launch Executive Education Program for Dealers at Babson College
McLEAN, Va. (Oct. 15, 2007)-The National Automobile Dealers Association (NADA) and Babson College will launch a new executive education program for automobile and truck dealer executives in March 2008.

This unprecedented initiative for the auto and truck retail industry will focus on building the leadership, management and business capabilities for senior-level executives.

"This program meets an important need by helping dealers maximize their business performance today and into the future," said NADA Chairman Dale Willey. "In the process, it will help to drive higher customer service and satisfaction for the long-term, and take running a dealership to a whole new level."

Babson Executive Education is a nationally recognized leader in professional development solutions for business executives. Its faculty will lead the core program, with participation from a wide variety of industry experts. It will include analysis and discussion of "real-life" case studies of business situations from within the auto retailing industry and elsewhere.

"Babson is delighted to partner with NADA on this leadership program as it leverages our core strengths for the benefit of dealers," said Elaine Eisenman, Dean of Babson Executive Education. "This program is tailor-made to help dealers gain advanced leadership skills and grow their businesses."

The training will consist of six one-week modules approximately three months apart, conducted on campus at the award-winning Executive Education Conference Center at Babson, in Wellesley, Mass.  

Dealers are invited to apply to this limited-acceptance program by calling NADA at 703.760.7574. Those interested should act quickly, as only 35 seats are available in the first class. 
Media Contacts
Image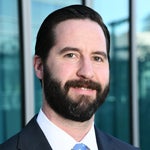 Jared Allen
Vice President, Communications
Image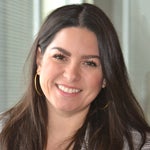 Juliet Guerra
Director, Media Relations