NADA Elects Iowa Dealer as 2009 Chairman
TOP PRIORITY: REASSURING CAR BUYERS THAT CREDIT IS AVAILABLE

SAN DIEGO (Oct. 15, 2008) - The National Automobile Dealers Association (NADA) has elected John McEleney as chairman for 2009. McEleney's election comes amid economic turmoil and concerns about access to credit.

The tight credit market has left many car buyers worried about whether they will be able to finance their purchase. Ninety-four percent of new-car purchases are financed. With the current economic troubles expected to spill over into next year, NADA's 2009 chairman views the credit issue as one of the association's top priorities.

"It's important for consumers to know that credit is available," said McEleney, who will represent the nation's 20,000 new-car and -truck dealers starting in January.

"It may be a tough time for business, but it's a great time for consumers who have a stable job and solid credit scores. There are plenty of incentives that lower costs. Dealers can help find financing. And the quality of today's vehicles is the best ever," McEleney added.

McEleney, owner of McEleney Autocenter, Inc., in Clinton, Iowa, and McEleney Autoplex, Inc., in Iowa City, has been part of NADA's leadership for the past five years. He currently serves as the association's vice chairman.

"Most people have heard the expression, 'All politics is local.' The same is true of credit. All credit is local," McEleney said. "The fact is local dealers have access to multiple sources of financing, including many community banks and credit unions that have plenty of money to lend."

Auto sales account for $690 billion of U.S. retail sales, which is about 20 percent of all retail sales in the country.

A lifelong resident of Clinton, McEleney joined the family car business after receiving a business administration degree from the University of Notre Dame in 1973. After working in the family's dealership in various capacities, including sales consultant and body shop estimator, McEleney became general manager in 1976. Today, his two dealerships sell Chevrolet, Buick, Pontiac, GMC, Cadillac, Toyota and Hyundai brand vehicles.

McEleney has served on numerous civic boards. He is trustee and vice chairman of Mount St. Clare College, director of Citizen's First Bank, director of Paul B. Sharar Foundation of Clinton Community College and past president of Clinton Rotary Club.

He is also a past chairman of the Iowa Automobile Dealers Association, and has served on many national dealer councils for GM and Chrysler, including a term as the chairman of the Pontiac National Dealer Council, as well as GM's policy board.

McEleney is married and has two grown children who represent the fourth generation of the family business.

The NADA board of directors also elected Edward C. Tonkin as 2009 vice chairman. Tonkin is vice president of Ron Tonkin Dealerships in Portland, Ore.

The election was held at NADA's board of directors meeting in San Diego. McEleney and Tonkin will officially take office after an induction ceremony at the NADA Convention & Exposition in New Orleans Jan. 24-27.
Media Contacts
Image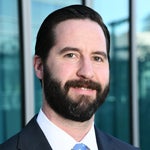 Jared Allen
Vice President, Communications
Image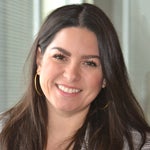 Juliet Guerra
Director, Media Relations