Bipartisan Bill to Repeal Obsolete Paperwork Requirement at Auto Dealerships Introduced
WASHINGTON (Feb. 15, 2013) - Legislation, H.R. 724, was introduced late yesterday in the U.S. House of Representatives that would eliminate a mandate that requires dealers to certify if a new vehicle has an emissions system.

Under the Clean Air Act, dealers are required to present written confirmation to the buyer that a visual inspection has been completed of a new-vehicle's emissions system. The bill, introduced by Reps. Bob Latta, R-Ohio, and Gary Peters, D-Mich., eliminates this obsolete and unnecessary requirement. 

"There are already enough documents for car and truck buyers to read at the sale of a new vehicle. Eliminating this redundant form makes sense," said David Westcott, chairman of the National Automobile Dealers Association (NADA), and a Buick, GMC and Suzuki dealer in Burlington, N.C.

Westcott said that documentation of the vehicle's Clean Air Act compliance can already be found under the hood, on the Internet, in the owner's manual and in warranty supplements, making additional paperwork to the customer pointless. Additionally, automakers contractually require new-car dealers to perform comprehensive pre-delivery inspections of the vehicle to ensure the emissions system is functioning properly.

Westcott further noted that the bill in no way alters the original manufacturer warranty if the emissions system of a new vehicle falters and needs to be repaired. On-board diagnostic computers in vehicles perform regular checks to ensure the exhaust system is working properly. If a problem arises, the vehicle's "check engine" light would illuminate. Dealers would fix the problem under the vehicle's warranty at no cost to the consumer, he said.

"Repealing laws that burden small business with no discernible benefit to consumers is something both parties should agree on. I commend Reps. Latta and Peters for their effort to repeal this obsolete mandate," Westcott added. 
Media Contacts
Image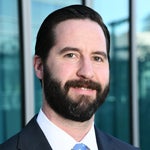 Jared Allen
Vice President, Communications